Since it opened a decade ago in Cape Town's wine country, the picturesque farm of Babylonstoren has become a coveted tourist attraction, offering make-your-own essential oil experiences. My Chic Africa checked it out.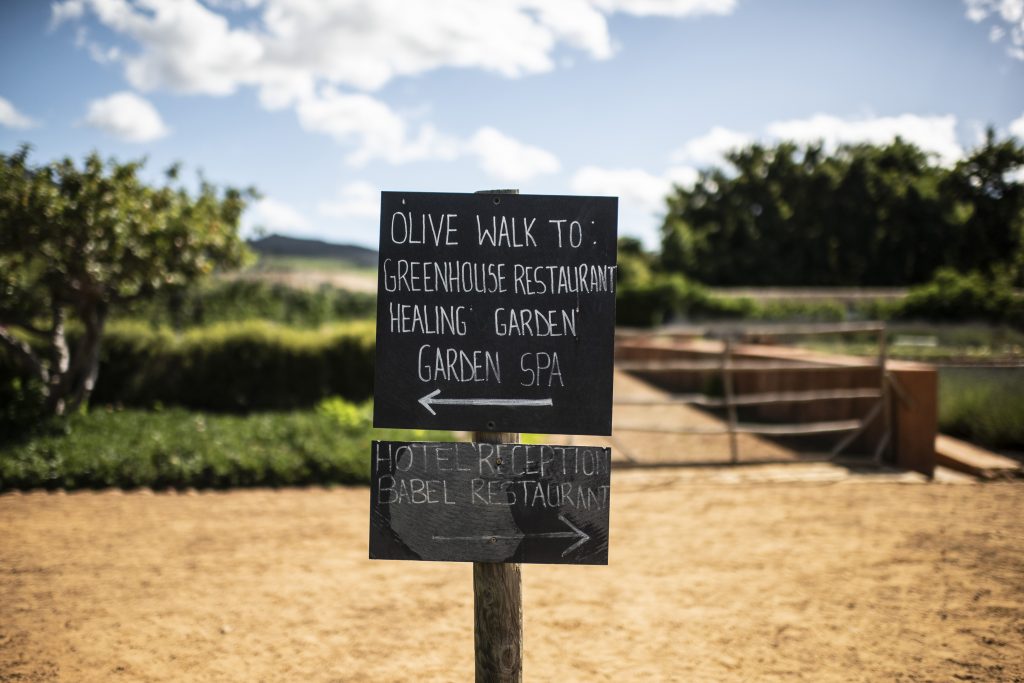 By revoking the Edict of Nantes in 1685 (and forcing Protestants into exile), Louis XIV could never have guessed that his religious intolerance would lead to South Africa becoming the world's 7th greatest producer of wine. When the Huguenots fled the king's persecutions, many brought their vines and know-how to the Cape, where the Dutch East India Company had settled thirty years before. Three hundred years later, the area around Simonsberg Mountain, between Paarl and Franschoek, is a wine lovers haven, and it's here, amid the Chardonnays and the Chinon Blancs, that you'll find Babylonstoren.
Set on an idyllic, 200-hectare estate (designed by French landscaper Patrice Taravella), Babylonstoren is home to a farm, an upscale inn, a hotel and two restaurants (one of which is devoted to wine tastings), along with a greenhouse, a bakery, a cold meats store, a wine cellar, four hectares of orchards and aromatic gardens, and stunning Cape Dutch mansions with thatched roofs.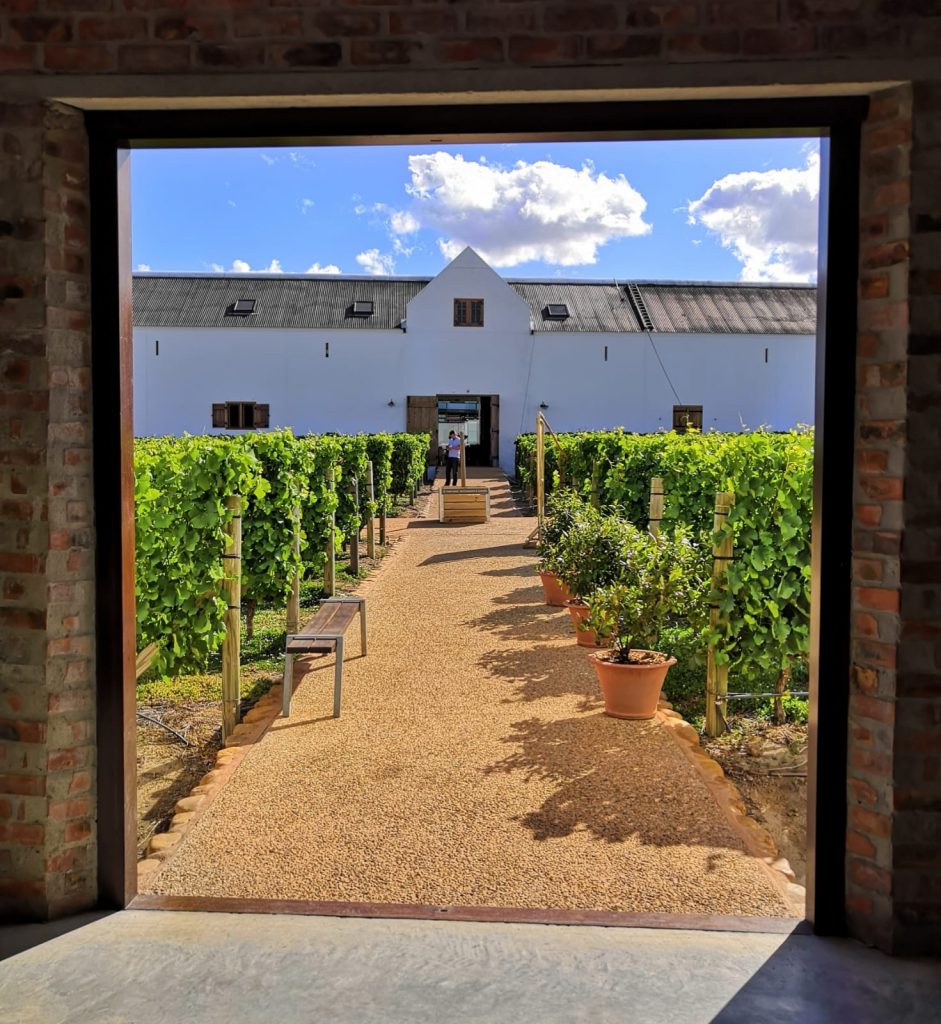 A wealth of plants and spices
Babylonstoren was created in 1692 when burgher Pieter van der Byl received a concession of land from Cape Governor Simon van der Stel and planted vineyards. But the Babylonstoren you see today is the love-child of media mogul, Koos Bekker, and editor-in-chief of Elle Decoration South Africa, Karen Roos, who took over the farm in 2007, and started (in early November 2018) a DIY herbalism and naturopathy programme.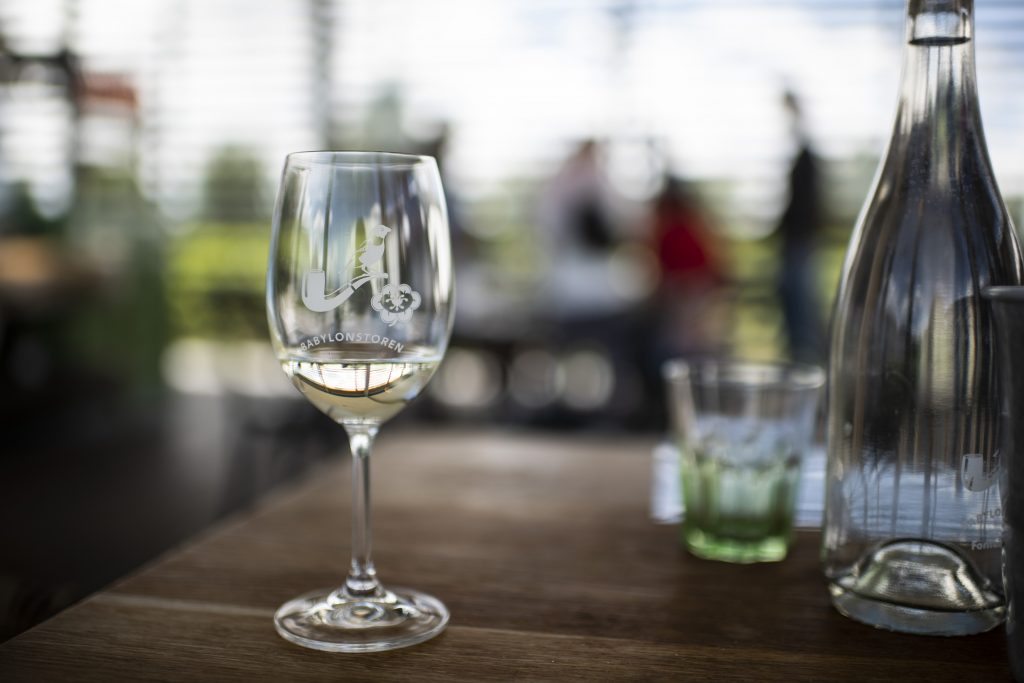 When you step into the ultra-design laboratory-cum-boutique of the new Garden of the Senses (where essential oils line wooden shelves like books in a library), "you realise that Babylonstoren is more than just a vineyard. Here, everything is about the garden, which existed even before the vines. We have an incredible wealth of plants and spices that allow us to create and sell therapeutic essential oils," explains Darrel, one of the sales assistants.
Rediscover what's essential in life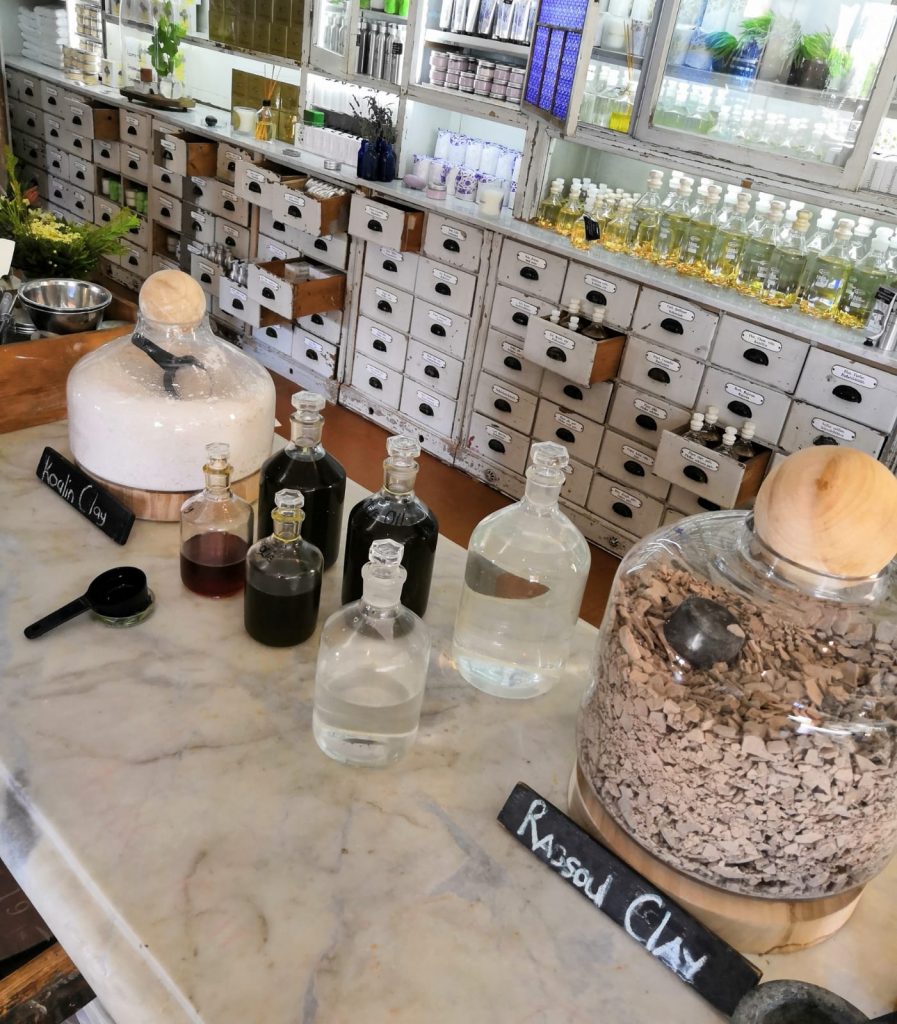 Behind the huge bay window that separates the production space from the store (where you can design your own bottle), an employee is busy stuffing lavender into the extractor. "The process lasts about 20 minutes, time enough for the water to get muddy. We use it for face masks," says Darrel. For now, the Garden of the Senses concentrates on lavender, geranium and rosemary, "but we'll soon extend production to other plants. We also plan to open a production space just for the public, because this area is a working lab for DIY essential oils."
To make your own exfoliating cream, you need just 3 minutes. You mix honey with cane sugar, Himalayan salt, olive oil, coffee, cinnamon, coal, rooibos, poppy seeds and rosemary oil. Kaolin and hydraulic water can also be used.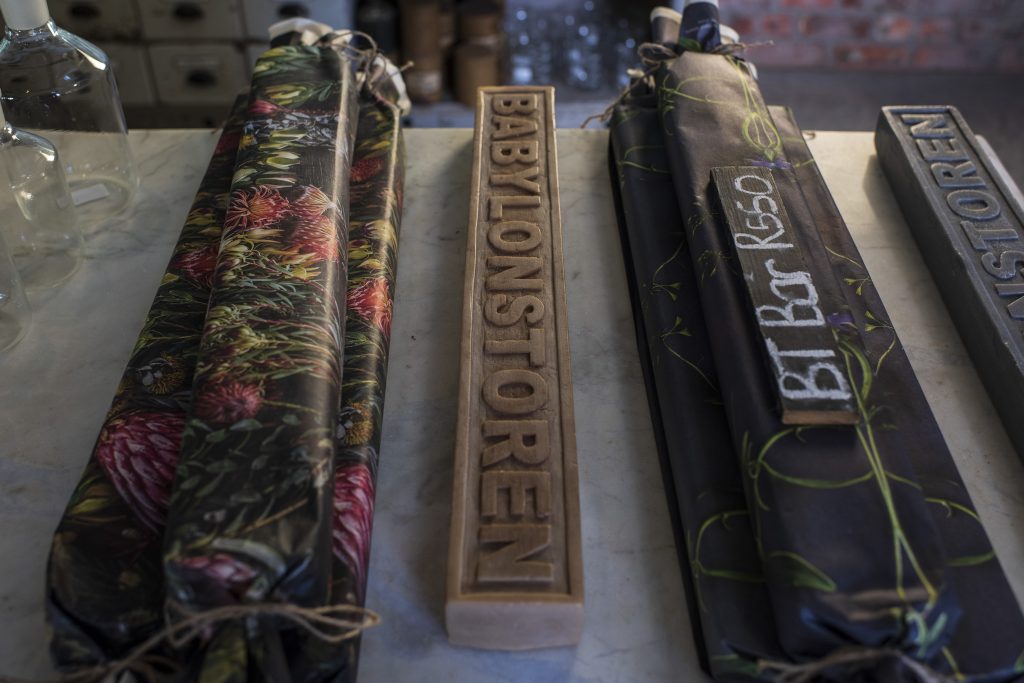 When Karen Roos and her husband bought Babylonstoren they wanted to turn it into a profitable, modern and vibrant agricultural estate — a farm of the future, where visitors can have real experiences and rediscover the "honesty of things". They've done more than that. They've turned it into a place to rediscover what's essential in life.