Hungry for African cuisine with an international twist? Go to Abidjan and munch your way through the city's best restaurants…
It's official. The Ivorian capital has become the foodiest spot in West Africa. Herb-grilled gambas with a view? Try Le Grand Large overlooking the lagoon. Atmosphere on a balmy night? Hit open-air Chez Ambroise, a classic maquis (inexpensive eating place), with tables sprawled on a sandy floor. Then there's the Plateau business district, home to several prestigious establishments, including La Croisette, a gourmet French restaurant people cross the city for.
Saakan's there too. Voted best Ivoirian table and best gourmet restaurant at the latest Abidjan Restaurant Awards, it holds a top spot on Tripadvisor (90% of reviews say 'excellent' and 'very good'), and has bloggers, politicians and celebrities going wax lyrical.
The talent behind it is Christelle Vougo, a self-taught chef (and massive Jamie Oliver fan), with a business degree from Georgia State University and a history in accounting.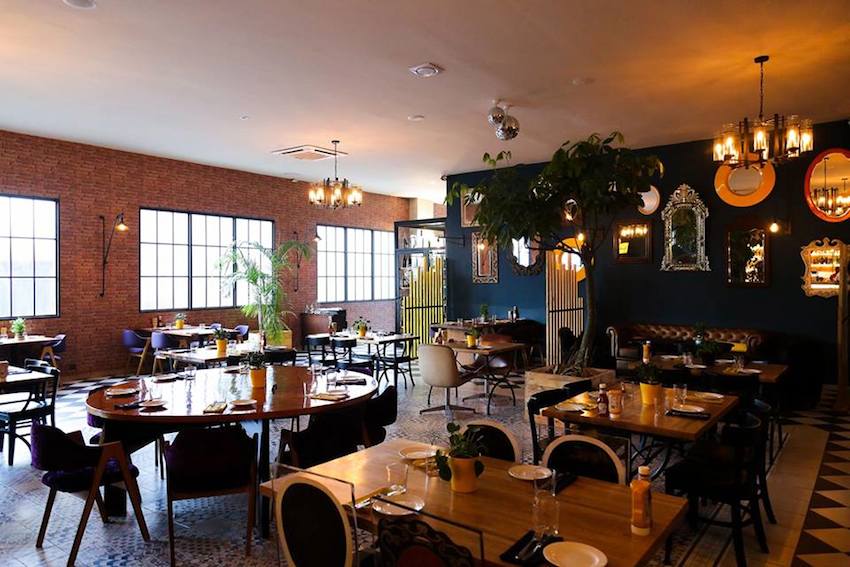 Refined and creative
After a spell as a waitress and a restaurant manager, her first venture as a chef was with her partner Patrick at The Avenue in Atlanta, USA. Then, five years later (in 2010), they came back to the Ivory Coast to open the popular American eatery, Norima.
Saakan opened in 2012, and was an overnight success. Elected best Abidjan restaurant in 2017, it's a veritable VIP HQ, reeling in the foodies with lip-smacking, modern takes of traditional pan-African dishes—think millefeuille (layers) of yam and tuna, pan-fried shrimp with aubergine, langoustine choukouya (a spice-coated dish with onions) and beef with sweet potato.
Their latest venture is Thaimaya, which mixes Thai and Mexican specialties. And there's a catering part to the business too. Hungry? Abidjan's waiting, so loosen your belt buckle.