What if we reimagined Africa – its technological inventions and its social codes? What if, in this alternative future, Western-style capitalism had never existed, and African traditions had permeated every aspect of society? Welcome to Afrofuturism
The overwhelming success of Marvel Studios' blockbuster Black Panther (1.3 billion at the box office and counting) has put Afrofuturism back on the map. The movement—born in the 60s, but coined as a term in 1994— "provides escapism from oppression, both past and present, by imbuing music, art and literature with fantasy and technology to explore the future through a black lens," says Mawena Yehouessi, founder of the website blackstothefuture.com.
Black Panther's story is about Wakanda, a fictional African country that escaped colonisation, and—thanks to a miracle metal called vibranium—developed ultra-sophisticated technology. It's Afrofuturism in all its splendour – from the storyline down to the architecture and the costume design. And it's important because it's the first Hollywood Sci-Fi movie that promotes an alternative vision of afro future on a world scale. By taking place in Africa, with a predominantly black cast and production team, it's not just a film, it's a statement that feeds directly into African pride.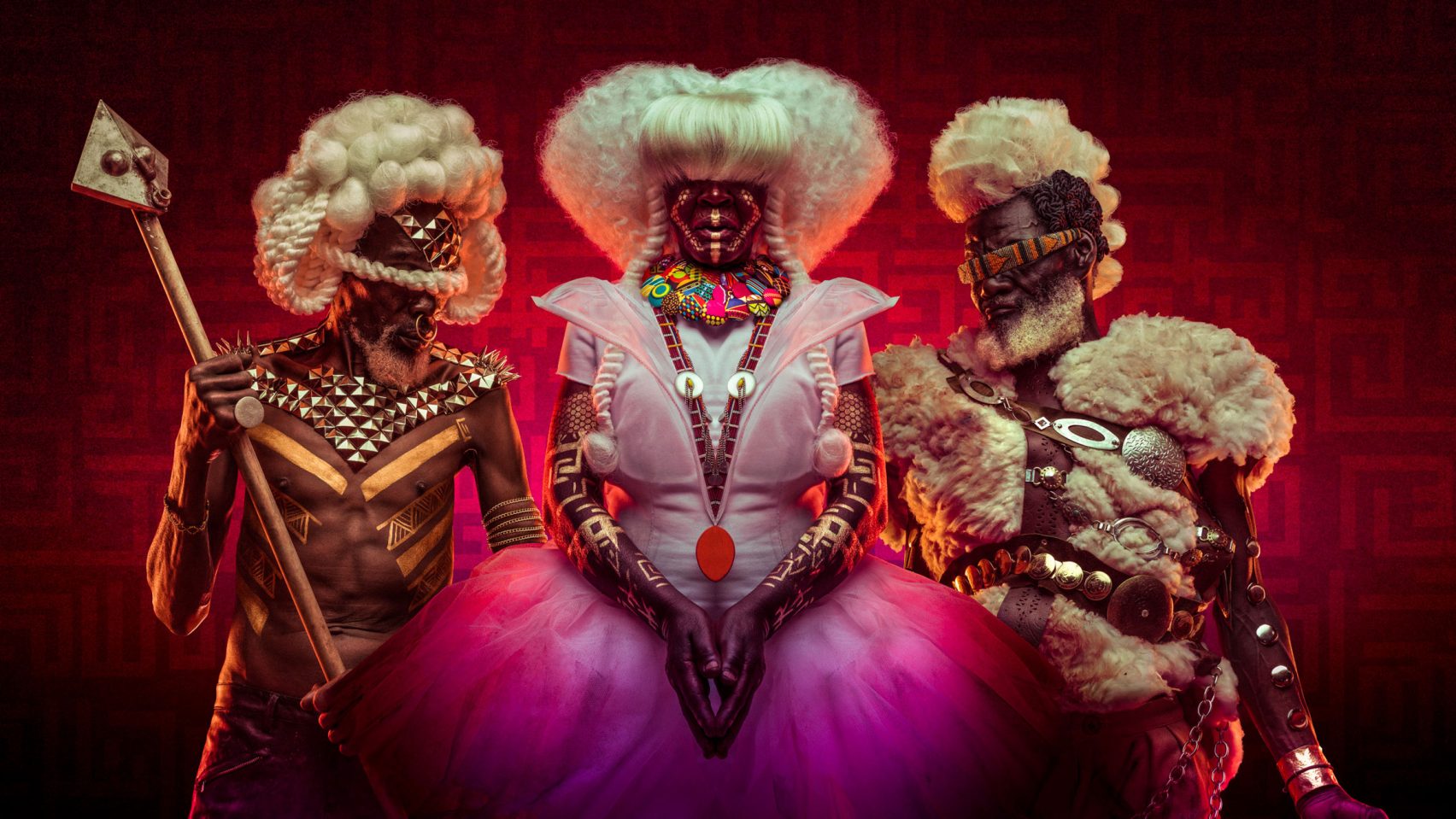 There have been other punch-packing Afrofuturist works before, of course, (though the limited resources of African filmmakers has restricted the continent's cinematographic efforts in the domain)—novels by Samuel Delany and Octavia Butler, paintings by Jean-Michel Basquiat and Angelbert Metoyer, and photos by Renée Cox, as well as the 'space-myth-infused' music of composer Sun Ra (who claimed he was from Saturn)—but it's a mixed inventory that's difficult to decode. "What does the South African novelist Lauren Beukes (The Shining Girls, Zoo City, Moxyland…) have in common with Kenyan artist Wangechi Mutu," asks the pan-African, French-language newspaper Jeune Afrique in an article entitled "L'afrofuturisme, une utopie ?" (Is Afrofuturism a Utopia?). "What are the similarities between the wax fabric-enshrined sculptures of Yinka Shonibare and the aliens in the film District 9?" And where does Black Panther fit in?.
The answer to all of this is that they provide an opportunity for Africans to take control of their history. Whether it's a sign of a fully-fledged cultural renaissance or just a fad, there's no denying that "Africa is ready to have its say about Afrofuturism," says Ibaaku, rising star of the Senegalese music scene. "If a child came up to me in the street to ask what Afrofuturism is, I'd say it's about being aware. It's about modern Africa reclaiming itself. It's a catalyser that encourages you to think about Africa's strengths – all the great things Africans have contributed to history. It's about simultaneously living in the past, the present and the future.".