Ever heard of a grain called Fonio? No? Chef, activist and author Pierre Thiam will change that. As chef-entrepreneur and ambassador of New African cuisine in Brooklyn and Harlem, the man who started out as a dish washer in New York kitchens has joined Pullman as Executive Chef at Pullman Dakar Teranga. He spills the beans to My Chic Africa.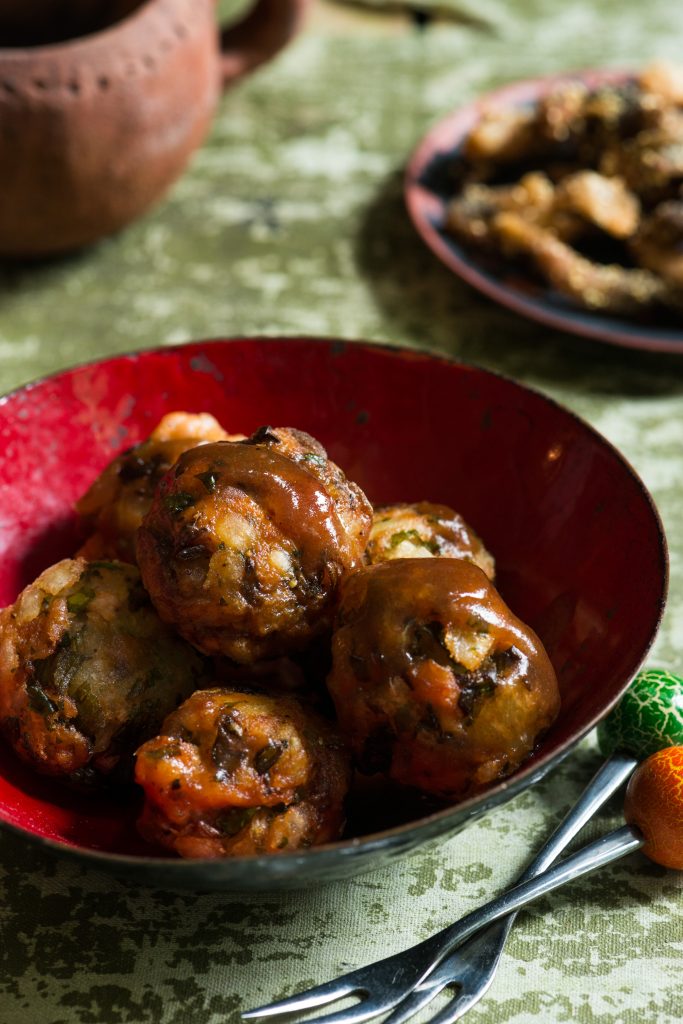 In the late 80s, Pierre Thiam left his hometown of Dakar in Senegal and settled in New York. Despite his background in physics and chemistry, he worked his way up through the Big Apple's competitive kitchens to become a renowned chef and social activist, opening African restaurants that double as culinary and cultural centres. Since then, Thiam has put his name to two cookbooks that have been nominated for prestigious awards, including the IACP Julia Child Cookbook Award and the James Beard Award for Best International Cookbook, and he has been featured in Smithsonian's New Museum of African American History and Culture. As co-founder of Yolélé Foods, a purpose-driven food company exporting West African ingredients, Thiam has made it his personal mission to enliven rural farming communities in his home region.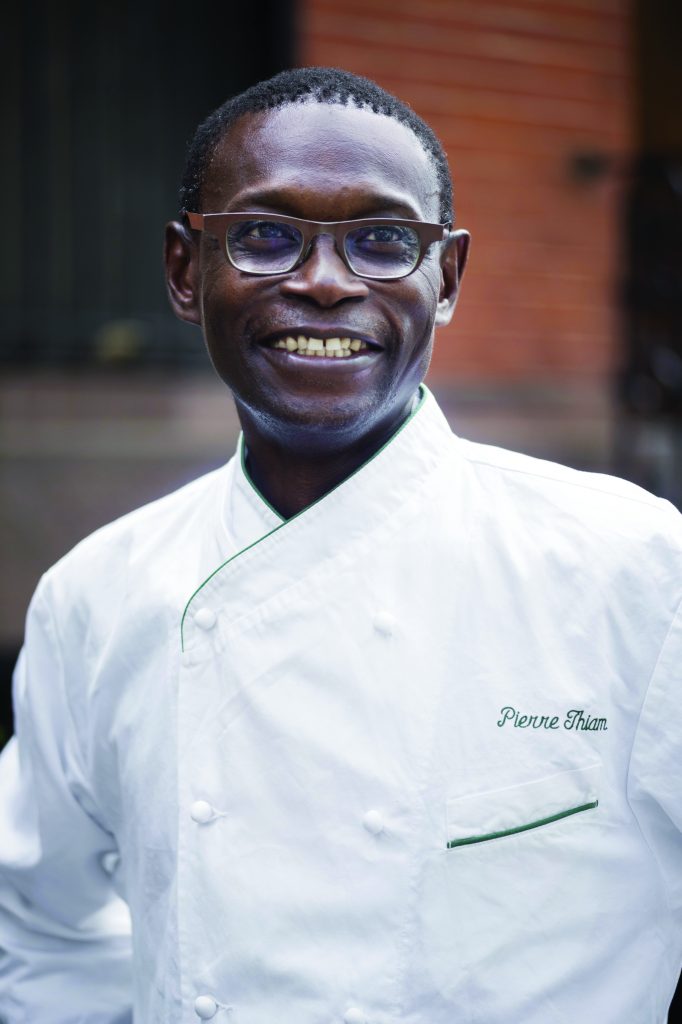 Did you always know you wanted to become a chef?
Actually, cooking was never an option! As a physics and chemistry student, I stumbled into the restaurant scene while in New York. However, coming from a rich food culture, I've always loved good food and there was lots of it growing up in Dakar.
What was it like growing up there?
Dakar has always been a place with rich cultural diversity. My godfather was of Vietnamese origins and he loved to cook. Those flavours were an early influence in my life. There were also Lebanese, Cape Verdean, French and, of course, Senegalese cuisines. My mom loved to experiment with food. I used to peruse her Larousse recipe book and salivate over the beautiful photos.
You found yourself in New York City in the 1980s, an event that you once described as both "an accident and cosmic justice." What's the story there?
I moved to New York following the so-called "Année Blanche," when the school year was cancelled in Senegal due to incessant student strikes. New York was meant to be just a short stop on my way to Ohio, where I was meant to continue my studies, but fate decided otherwise when I was robbed three days after my arrival. This unfortunate event turned out to be a blessing. Stuck in New York, I found myself a restaurant job. It was just a busboy position in a Greenwich Village restaurant called Garvin's, but I soon fell in love with the kitchen atmosphere. The chef took me under his wing and I started from the bottom washing pots and pans. The rest is history. Thirty years later and I'm still in the kitchen.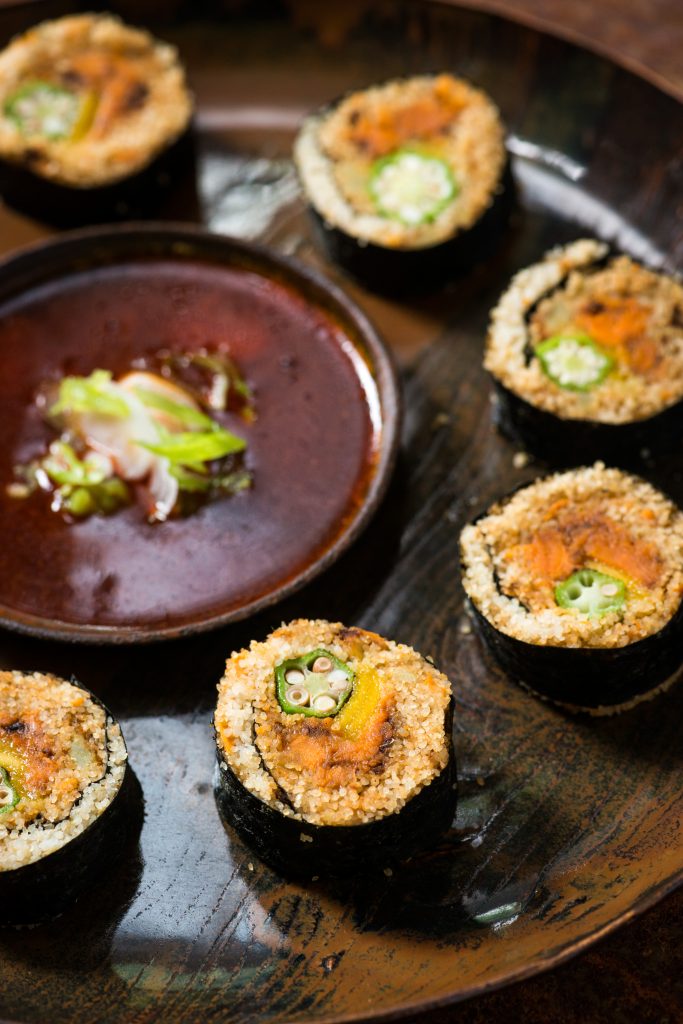 Dakar is a long way from cosmopolitan New York City. How did your early experiences shape your global cooking style?
After a few years cooking in different New York restaurants, with cuisines ranging from New American and French bistro to Italian, I started a position at a new SoHo restaurant that was offering global ethnic cuisine. The place was quite popular and soon we opened a branch in Miami. Eventually, I was promoted to chef de cuisine and sent to South Beach to run the new location. The then executive chef and owner, Geoffrey Murray, strongly encouraged me to introduce Senegalese options to the menu. That's when I started combining flavours from my childhood memories with my New York City restaurant experience.
You've now opened restaurants in Brooklyn and Harlem, all of them visionary cultural concepts serving African cuisine. How are you handling the shift from chef to entrepreneur, and what are you currently working on?
I've actually closed my Brooklyn restaurants Yolélé and Le Grand Dakar. After nearly a decade of operation, I had to reinvent myself. Being an entrepreneur calls for constant innovation, so I'm always asking myself "what next?". I now have a line of products called Yolélé Foods and we distribute across the United States through partners like Whole Foods, Thrive Market, and Amazon. I've also launched a new restaurant on 5th Avenue in Harlem, opposite Central Park. It's a fast-casual concept called Teranga and it's located in the Africa Center. The goal is to scale it to a multiple-location concept. We are looking at a Brooklyn location next.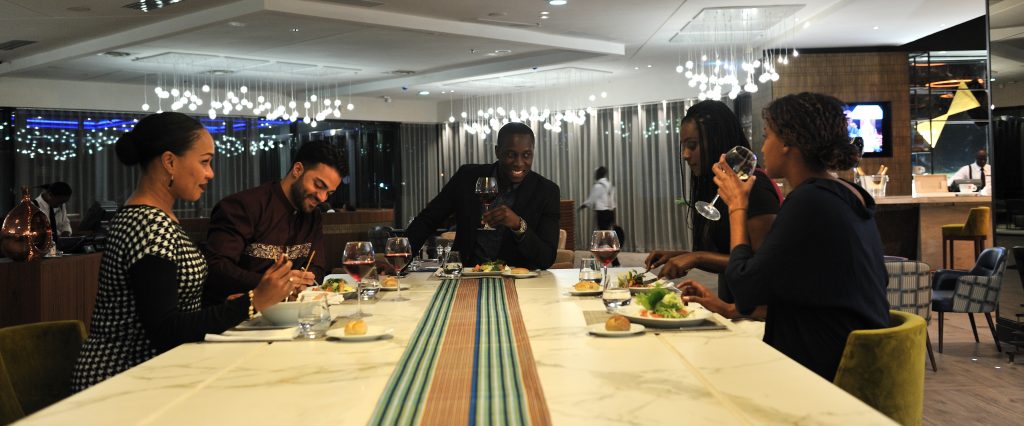 What has been the biggest challenge of running your own restaurants?
The restaurant business is notoriously difficult. When I started out, African cuisine was not really known so we faced the steep challenge of introducing unfamiliar food. Then there were the usual prejudices. People don't exactly think of food and abundance when it comes to Africa.
In your experience, what does it take to succeed as a chef today?
Hard work and perseverance. The "chef life" is not always as glamorous as it seems on TV. Today's chefs must also source ingredients mindfully and be respectful of the environment, acting as both business-minded entrepreneurs and artists.
How do Senegalese culture and traditions influence your food philosophy?
Teranga – Senegalese for hospitality – is centred around food. In our tradition, there must always be food to share with a guest, whether they're expected or not. We believe that the more we share our food, the more plentiful our bowl will be. This generosity is an important factor in my approach to cooking. In Senegal, we eat together, around the bowl, with family and friends. I try to keep that spirit in my food.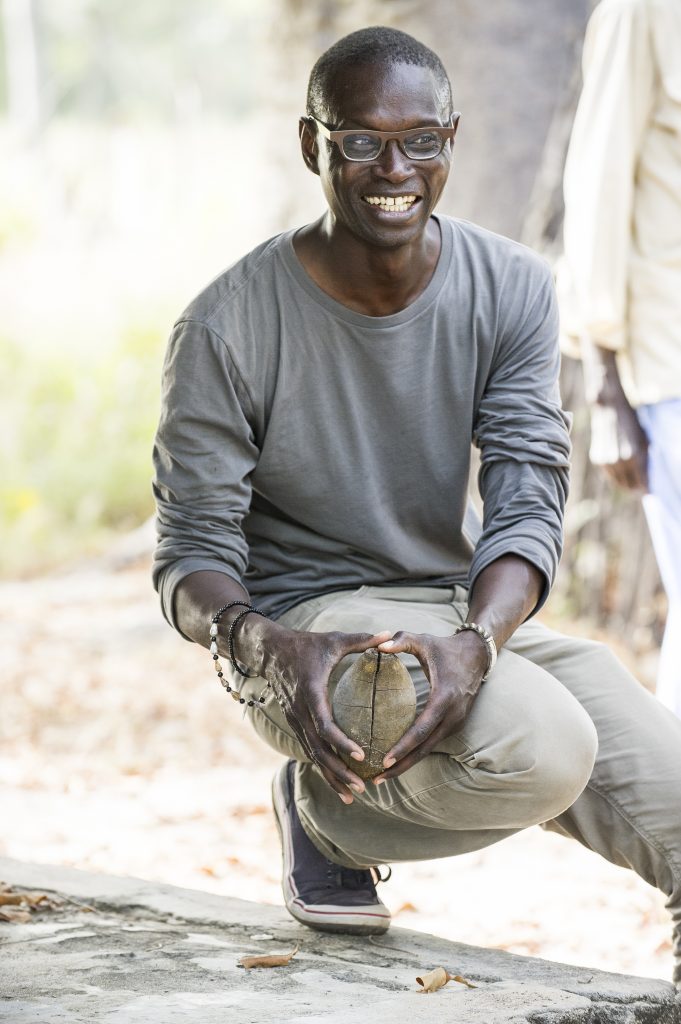 You appeared in an inspiring TED Talk that's been viewed over one million times, speaking about the African super-grain "fonio." Tell us a little bit about this miracle food.
Fonio is one of Africa's oldest grains. It's been cultivated for over 5,000 years. It's drought-resistant and grows in the poor soil of the Sahel region of West Africa. It's also the fastest-maturing cereal and can be harvested within 60 days. And it's gluten-free and nutritious, particularly rich in cysteine and methionine, two amino acids that are integral to human health and are lacking in most major grains.
What project are you the most proud of?
I have a running project that involves opening markets for smallholder farmers in the Sahel. Today we talk a lot about sustainability and this is an initiative that's very much in tune with that. It's also a project that's very close to my heart. It feels like my life's mission and I'm proud to see it unfold.
What would you change about the food industry today ?
I would like it to be more human-centered, more ethical. Food should be nourishing to the body and soul, not just about profit by any means necessary.
What's in your pantry?
Fonio, dried piri-piri, fermented beans, suya spices, dried hibiscus, dried smoked oysters and dried clams, fermented conch, and baobab leaf powder. There's lots of umami in my pantry!
You're a busy guy and that means a lot of traveling. How do you feel about business travel?
Traveling plays an important role in my life. In business, I like to connect directly with my collaborators. Traveling also allows me to discover new cultures and new foods. It's a great source of inspiration.
Your newest venture is Executive Chef at Pullman Dakar Teranga. What are you hoping for from this experience?
It's an honour to be able to present a menu in my hometown. Pullman Dakar Teranga is a very dynamic hotel, right in the heart of the city, and I am looking forward to working with the innovative team there. Together, we're going to shake up the dining scene in Dakar! My goal with this project is to revisit the traditional flavours of Senegal.
What's next for Pierre Thiam?
To continue spreading the gospel about African food at home and abroad!
Discover Pierre Thiam's secrets at the Pullman Dakar Teranga