Between Mombasa and the Lamu Archipelago, the resort town of Kilifi is relaxing, authentic and filled with heady magic. My Chic Africa's team checked it out.
In a lush setting in the Goshi River estuary, Kilifi is one of those beach towns you plan to drive through, but end up staying in…for as long as possible. A two-hour drive north of Mombasa, and three hours from Diani (the country's most famous beach resort), and you're in a world of endless sugar-fine sand, lapped by turquoise water and lined with age-old baobab trees. It's a ready-made film set (in fact, director Philippe de Broca shot his hit movie, The African, here in 1983), and it's crying out to be discovered.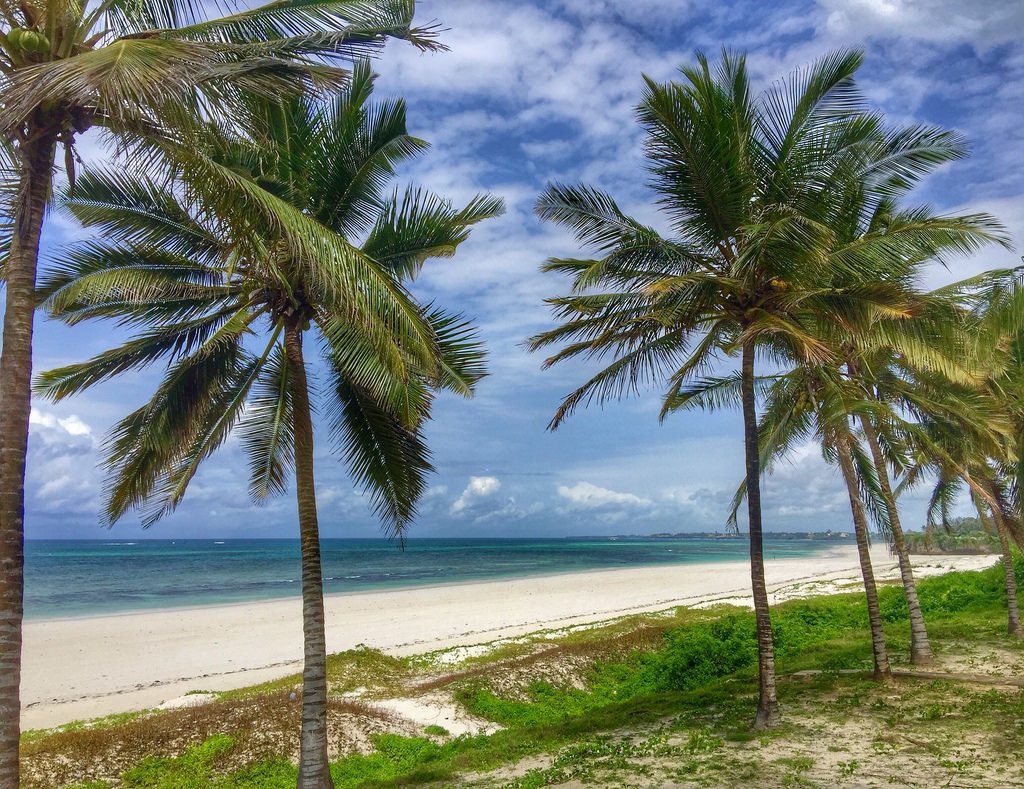 Look out over the fine sand, and you could be in the Seychelles, especially on Bofa Beach, which feels blissfully isolated – an ideal place for windsurfing, dhow sailing or just winding down after a safari in Tsavo national park.
Fresh fish chapattis on coral-dotted sand
On our first day, My Chic Africa opted for a ride in a motorized pirogue belonging to Captain Issa, a local figure who doubles as a sailor and a barber. He took us around the bay, where we snorkelled, ate lunch—our feet in the sand—and visited a mangrove, before watching the sun set beyond bobbing yachts. "It's much calmer here than in Diani," Issa told us. "People looking for calm have bought their holiday homes here. All those houses on the hillsides there are a sign that tourism is developing".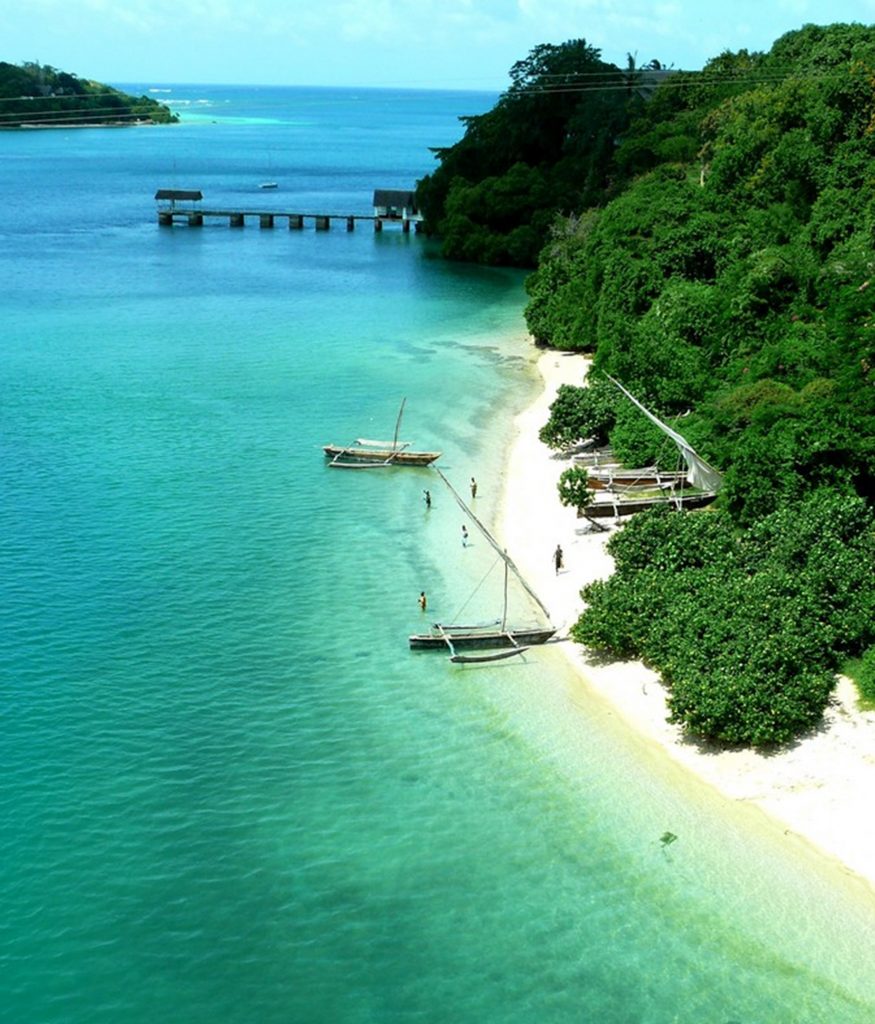 The next day, after sailing past two Tanzanian fishing boats (frowned upon by the locals), Issa took us for a dip in the "swimming pool", shallow waters at the end of the estuary, populated by the fish that keep local businesses alive.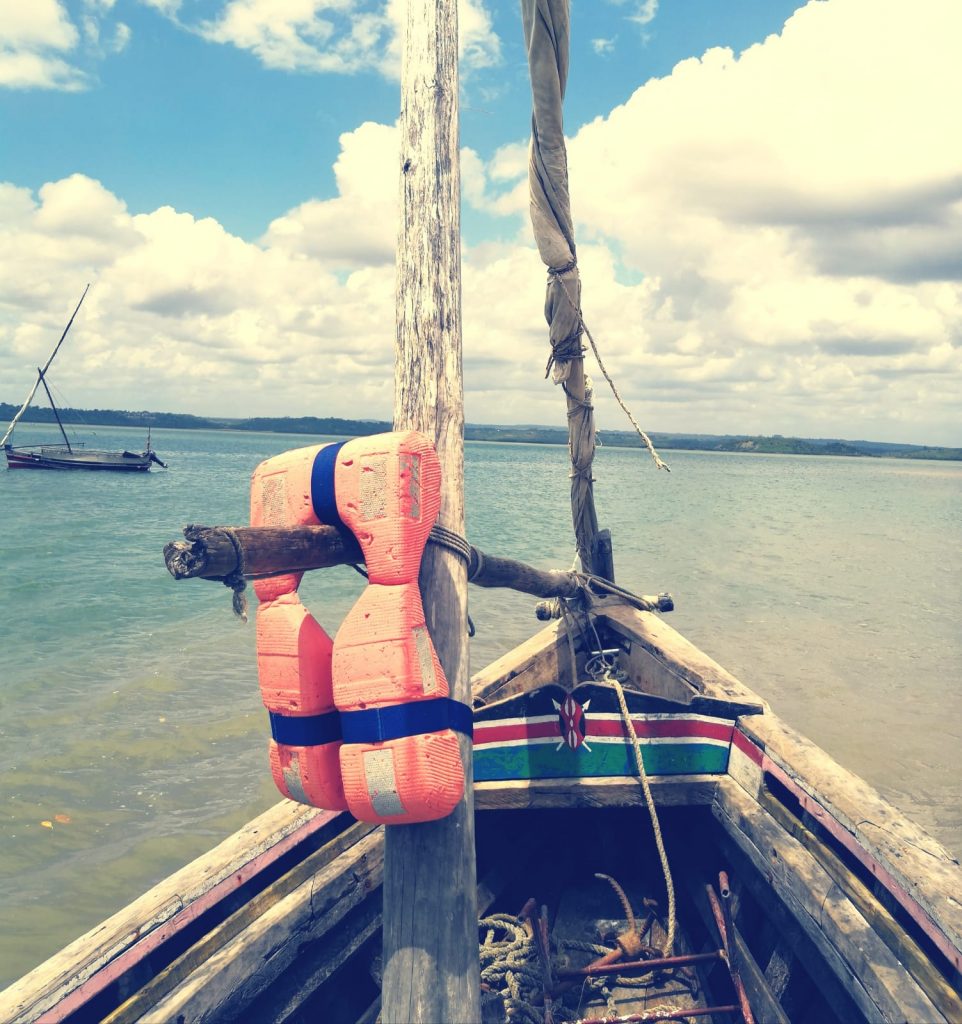 The coral there has clearly been damaged by pollution, but snorkeling is a still a must – as is tasting Captain Issa's grilled fish, tugged out of the water, cooked on the boat and served with hot chapattis, flatbreads that were introduced to Kenya by Indian rail workers employed by the British.
"Distant Relatives", a must-see ecolodge
No visit to Kilifi is complete without visiting the Mnarani ruins across the bay – remnants of a 16th-century Swahili settlement, they offer awe-inspiring views over the creek. But there are other architectural sites worth seeing too.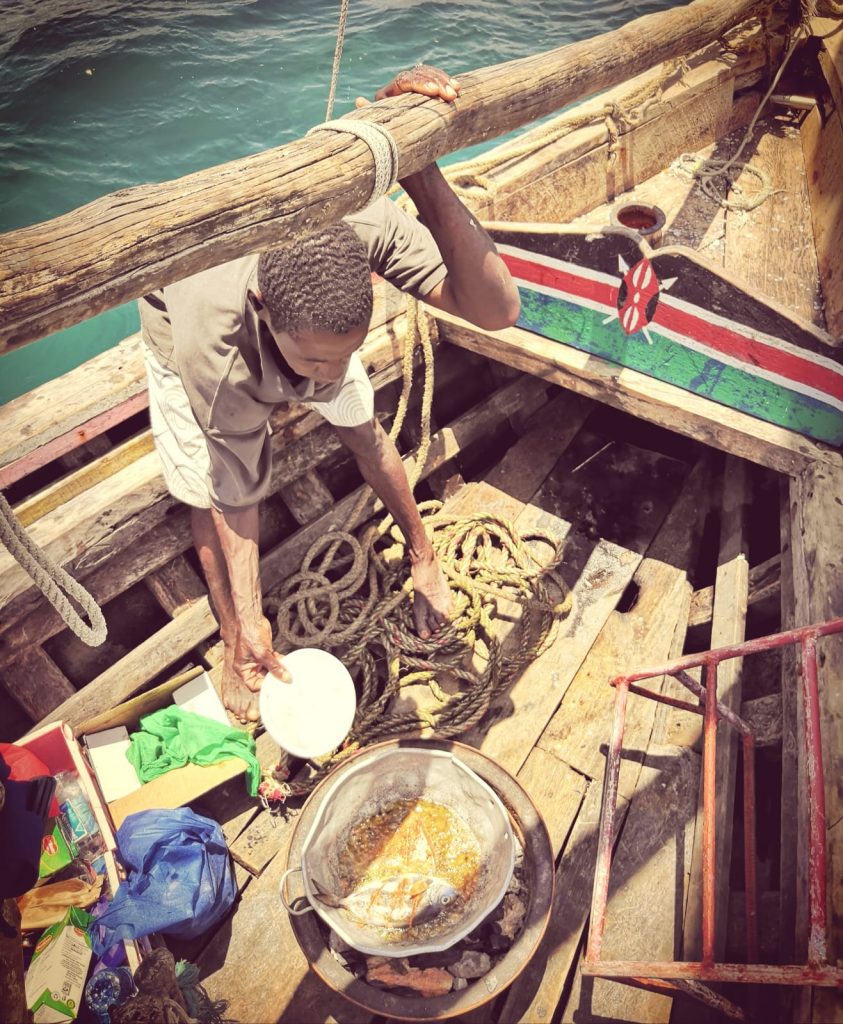 The one that interested us was the Distant Relatives ecolodge. Built in 2012, this ecological establishment is made of tyres and glass bottles (following the principles of autonomous Earthship houses), and offers a stay on the coast that's in perfect harmony with nature.
The common areas—the poolside terrace, the beach-volleyball court, the bar and the kitchen— are numerous and welcoming, and the beach is just 400 metres away, down a hill. Here, permaculture reigns, with dry toilets producing compost and used shower water watering the garden. This ecological approach to tourism is also what Kilifi is about, and it's a sign of good things to come.