In the majestic, 27,000-hectare Shamwari Private Game Reserve in South Africa, Founder's Lodge by Mantis is an exemplary ecolodge, built by conservation pioneer Adrian Gardiner. Your gateway to an unforgettable safari experience is situated adjacent to the majestic 27,000-hectare Shamwari Private Game Reserve, just one-hour north of Port Elizabeth, South Africa. My Chic Africa tried it.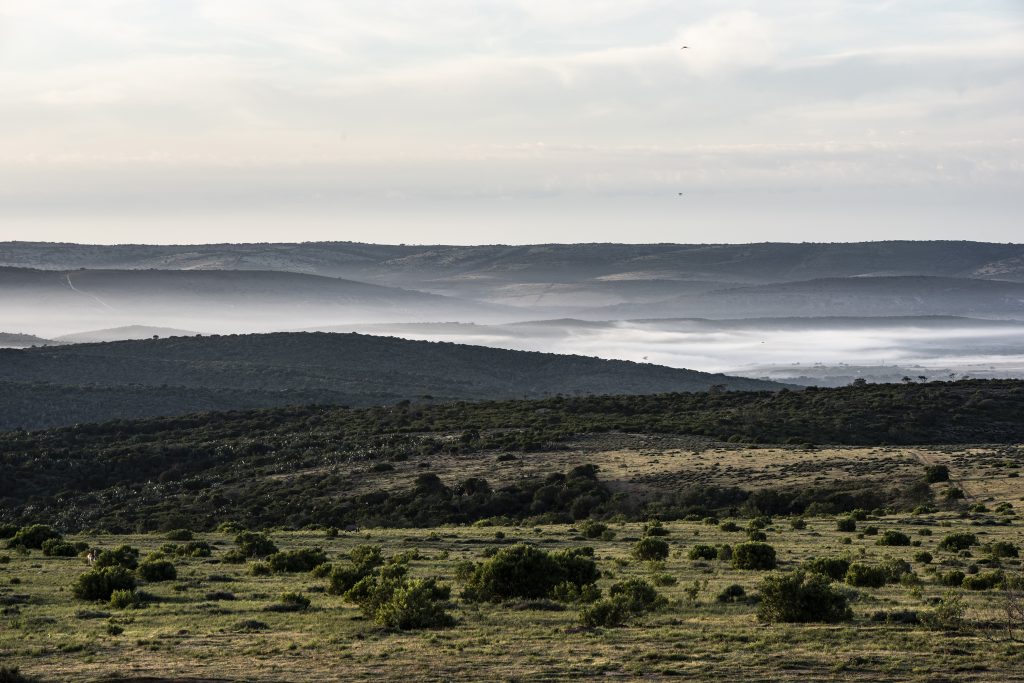 Sitting on your terrace in Founder's Lodge at sunset, watching rhinos kick up dust against a backdrop of fiery orange, you can't help but feel nostalgic for the time when African rhinoceroses weren't on the endangered list. You feel in awe and joyful, and conscious that you (like the rhinos) are one of the lucky ones.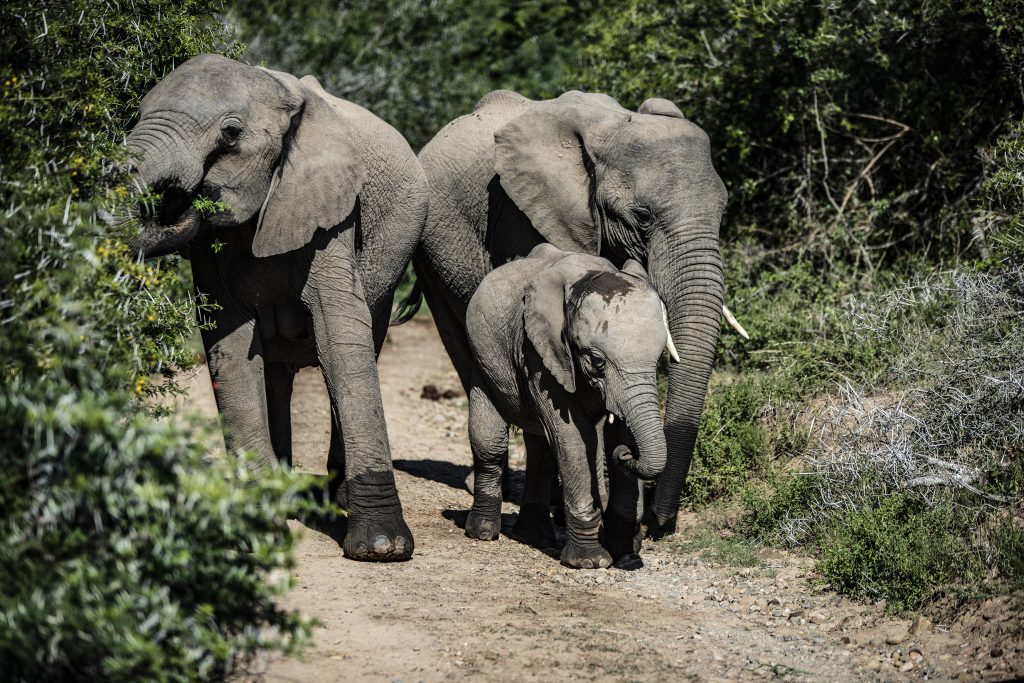 In this haven of eco-tourism, the fauna is "quite unlike anywhere else in the world," says owner Adrian Gardiner, founder of both the lodge and the Mantis hotel group. Passionate about African wildlife, he acquired 1200 hectares of agricultural land in the Eastern Cape (tobacco and pineapple fields, incompatible with the local ecosystem) and launched himself into a conservation project that would repopulate the area with indigenous animals.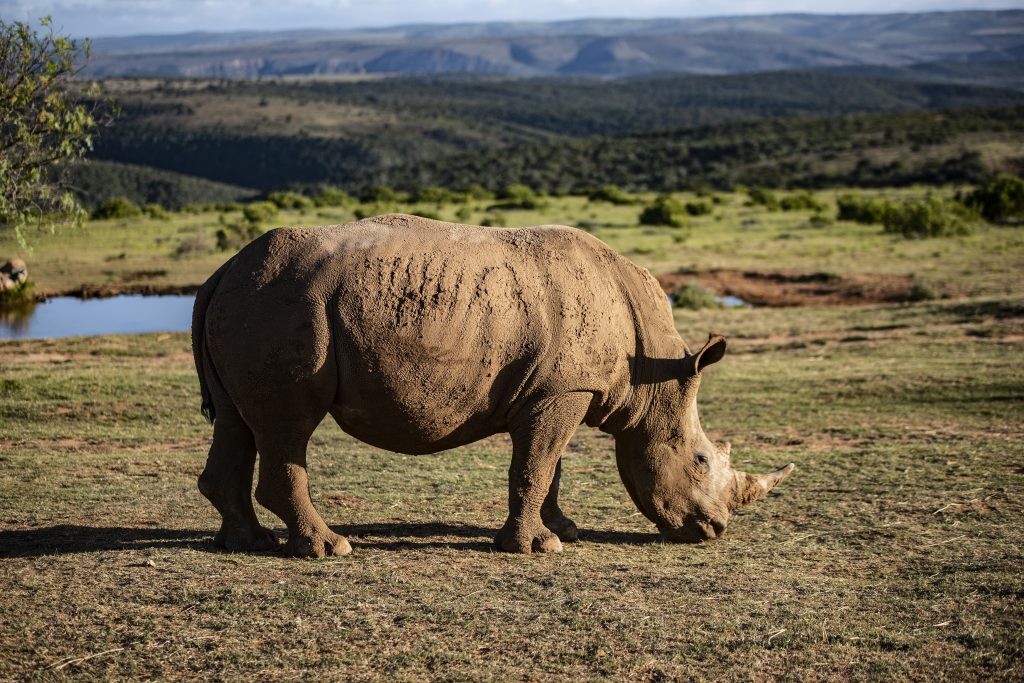 Rhinos early evening, giraffes over breakfast
Several years later his safari venture became the award-winning Shamwari Private Game Reserve. When he sold it at the end of the 1990s, he kept 450 hectares for the Founder's Lodge, the jewel in the Mantis group's crown.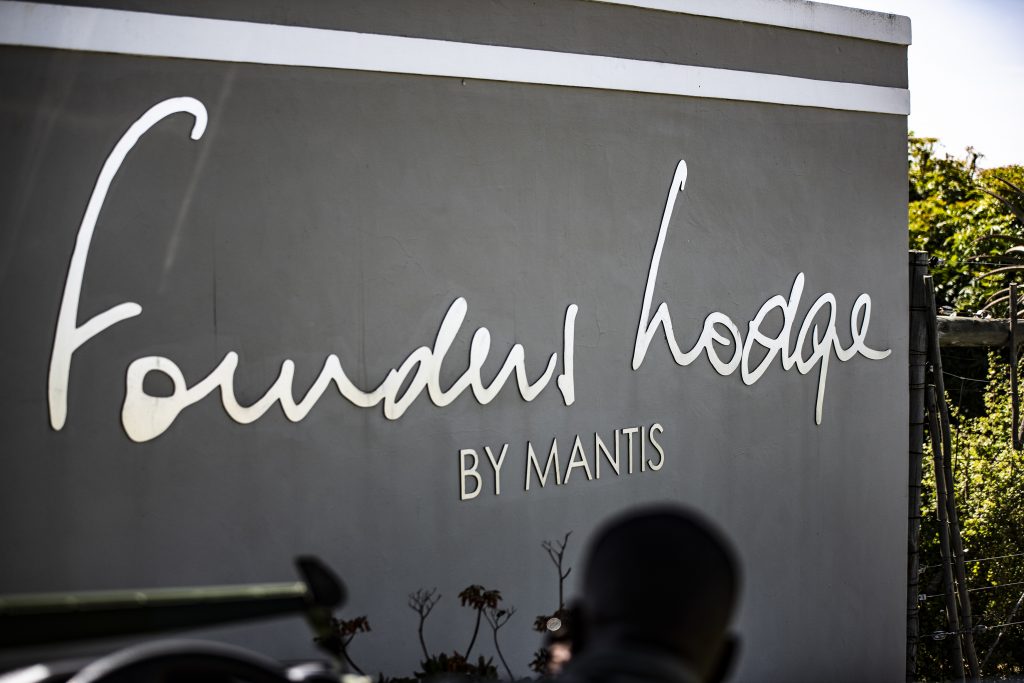 In South Africa, if you want to both protect and see the Big 5 (Lions, Leopards, Elephants, Buffaloes and Rhinoceroses) the lodge is a must. Set in a revamped colonial-era house, each room offers an awe-inspiring view of the reserve. At breakfast, giraffes troop by, in early evening, you see rhinos. My Chic Africa tested the experience.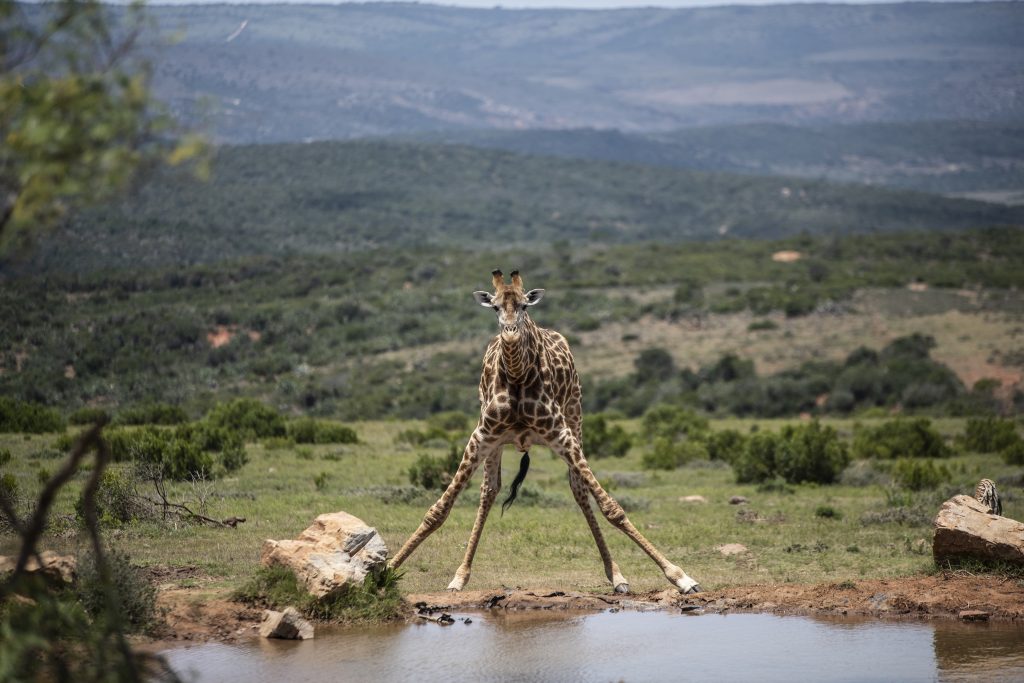 Real-life National Geographic
You soon forget your 5am wake-up call when there's a lion hunting a warthog 100 metres from your 4×4 safari vehicle. It's a scene worthy of a National Geographic or BBC documentary, but here in Shamwari, it's real.
"Look, the warthog has scampered; the lion, too young and inexperienced, has let him get away," explains our guide. But the lion stays put, and when another warthog ambles into view, he springs into action. We start the car and follow, but a minute later, the lion's head is hung low, it's jaws empty. Thirty minutes later, a pair of older lions are lying beneath a tree. Suddenly they copulate. Then it's all over, as quickly as it started. Magical.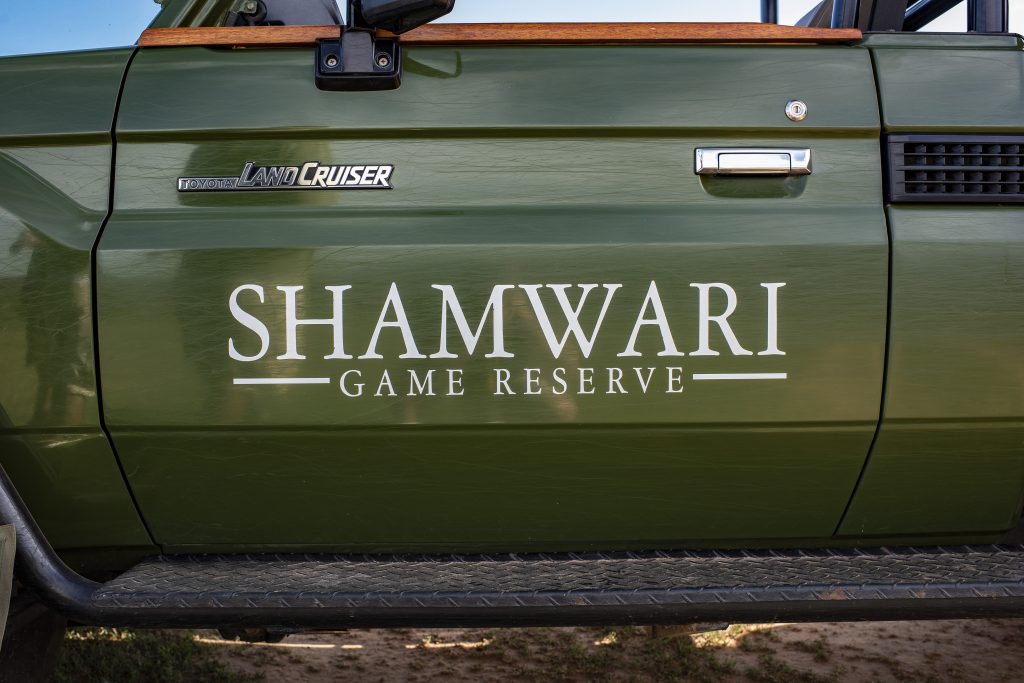 Champagne breakfast with uninterrupted views over the reserve is magical too. It's like being in a wildlife film with zebras, giraffes, elephants, springboks, impalas, buffaloes and black antelopes… Who protects them from poaching, we wonder.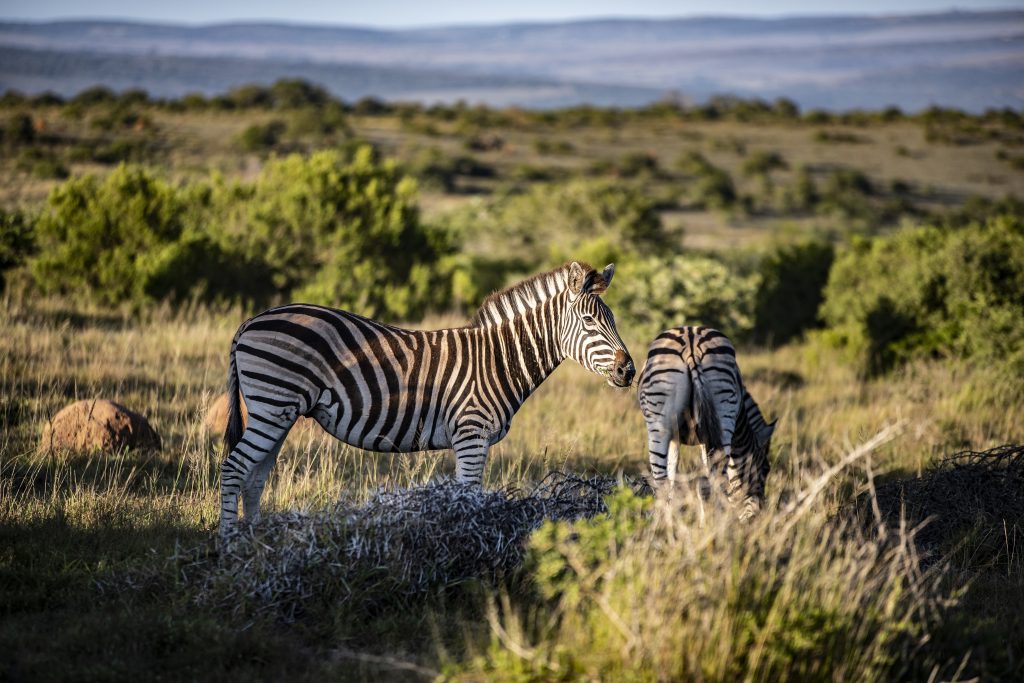 "We have five rangers here, who work with Shamwari's 15 rangers," says Leoni, woman about the house at Founder's Lodge. She's the one who brings you the menu for dinner, which is served fireside each evening in a cosy lounge.
An adjacent museum, tells the story of Shamwari and Founder's Lodge via souvenirs, relics and photos. It's an ode to African wildlife in all its splendor, rather like the lodge itself.
A My Chic Africa tip: to organize a safari or a high-end eco-themed trip in South and Southern African, try Giltedge.