In just six years, the organic, fairtrade brand Hadithi has turned the expertise of local basket weavers into a life-saving source of income for their village. Shopping for the right items really does change lives. Here's the proof.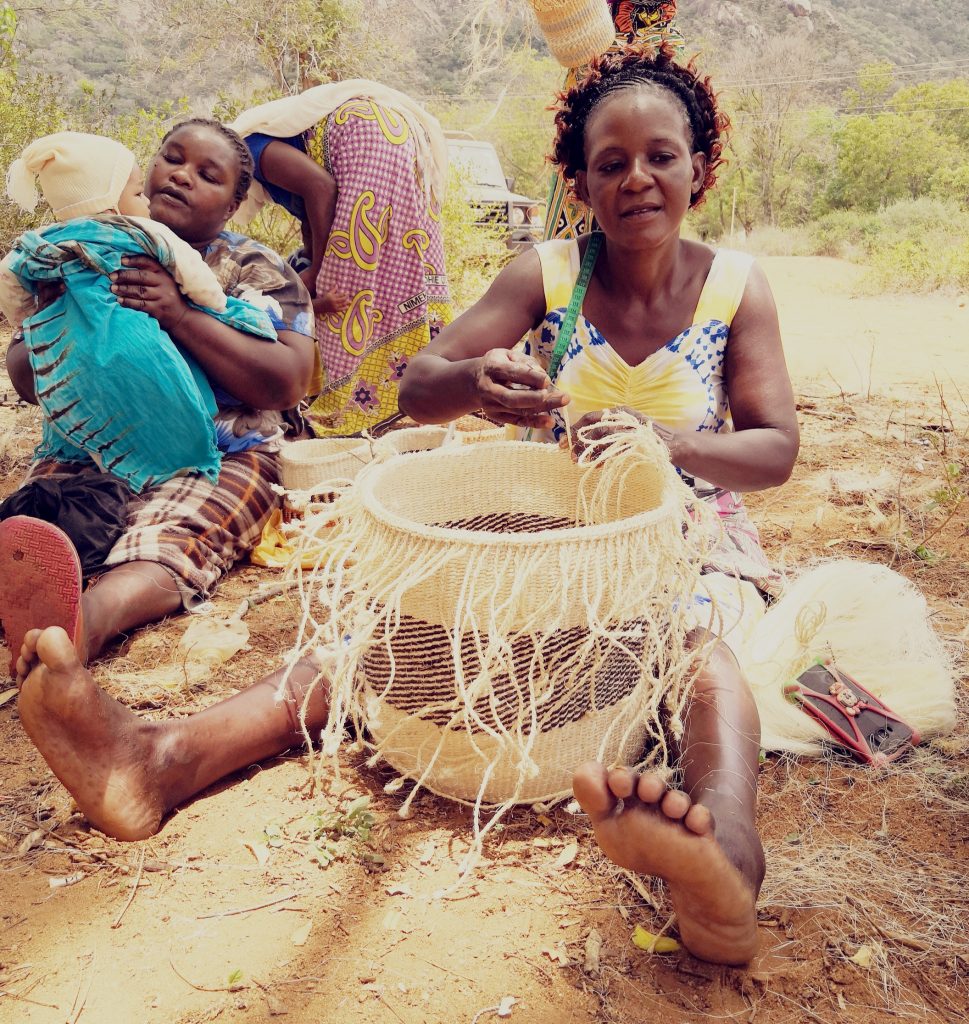 Every Thursday in the village of Ikonge, in an arid corner of Kenya's Kasigau Corridor (near Tsavo National Park), craftswomen sit in the shade of a gigantic baobab tree to weave sisal baskets. The earth here is red, like the houses in Voi, the neighbouring town, but you can hardly see it below the dozens of brightly coloured creations. Some women chat to each other as they work. Others concentrate in silence or attend to their newborn babies.
One woman, Eunice, now in her sixties, has been coming here to weave every week for the last six years. When she is not working at a nearby mine, she spends several hours a day turning sisal twine into beautiful baskets using techniques which—in line with Taita culture—have been passed down from mother to daughter for generations.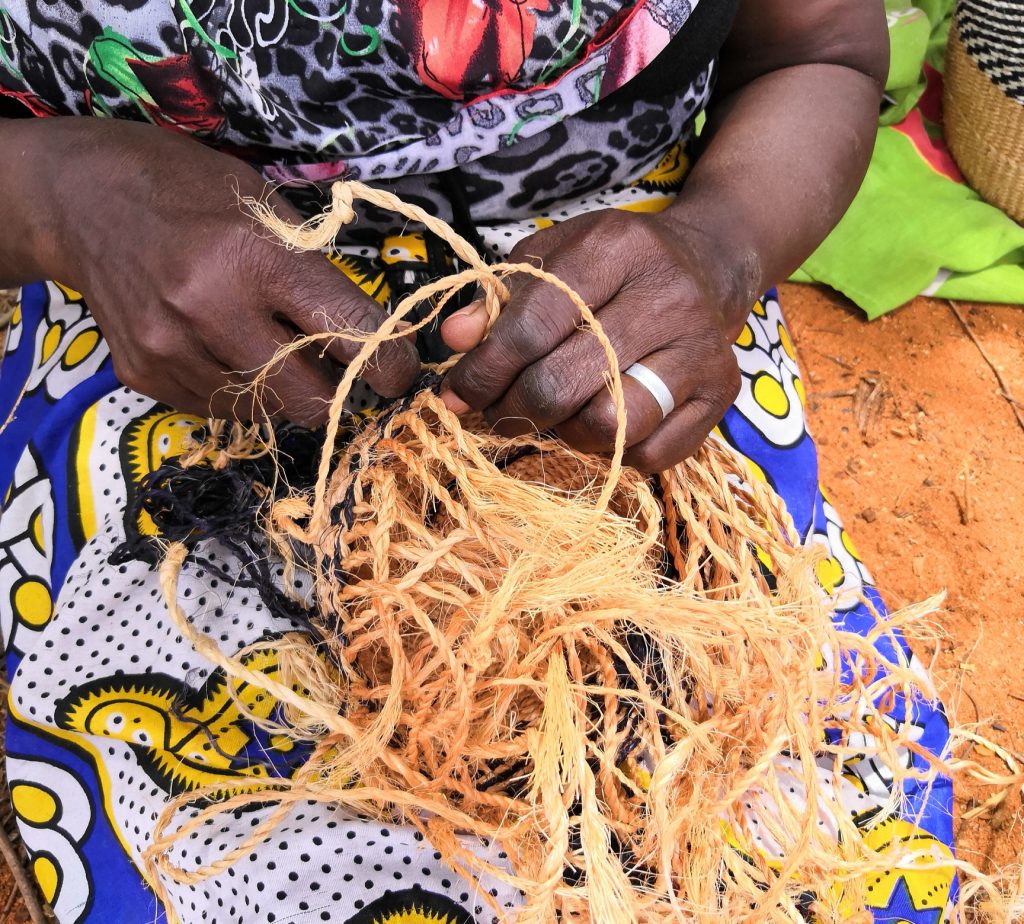 Though she has been basket-weaving for a long time, it has only been since 2012 that she and 800 other women from the Maungu region have started to make good money. "I've been doing this for ten years, but before, I didn't earn enough to pay for my grandchildren's schooling, or even to buy them new clothes and better food," Eunice explains.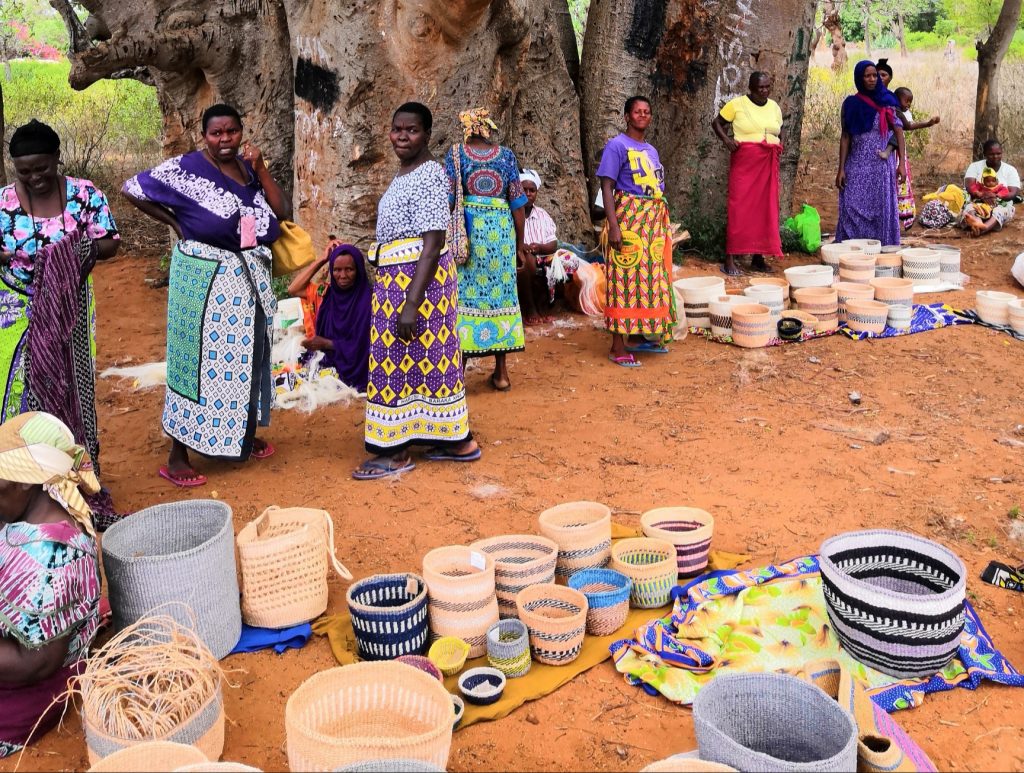 She has an injured hand, and so considers herself slow, making just eight baskets a month, five small and three large.  Other younger, more able-bodied weavers can make more. "Demand is so high we have trouble keeping up," says Mercy Merigold, the daughter of a weaver, born and raised in Kasigau.
To tell the story behind the models and the person who made them
With a university degree under her belt, she joined Hadithi in 2016 to work (with two others) alongside the company's director, Lore Defrancq, a Belgium biologist who fell in love with a Kenyan (and Maungu) in 2009. Now a mother of two and a widow (her late husband was the director of the neighbouring NGO, Wildlife Works), Lore understands the commercial value of these artisanal products.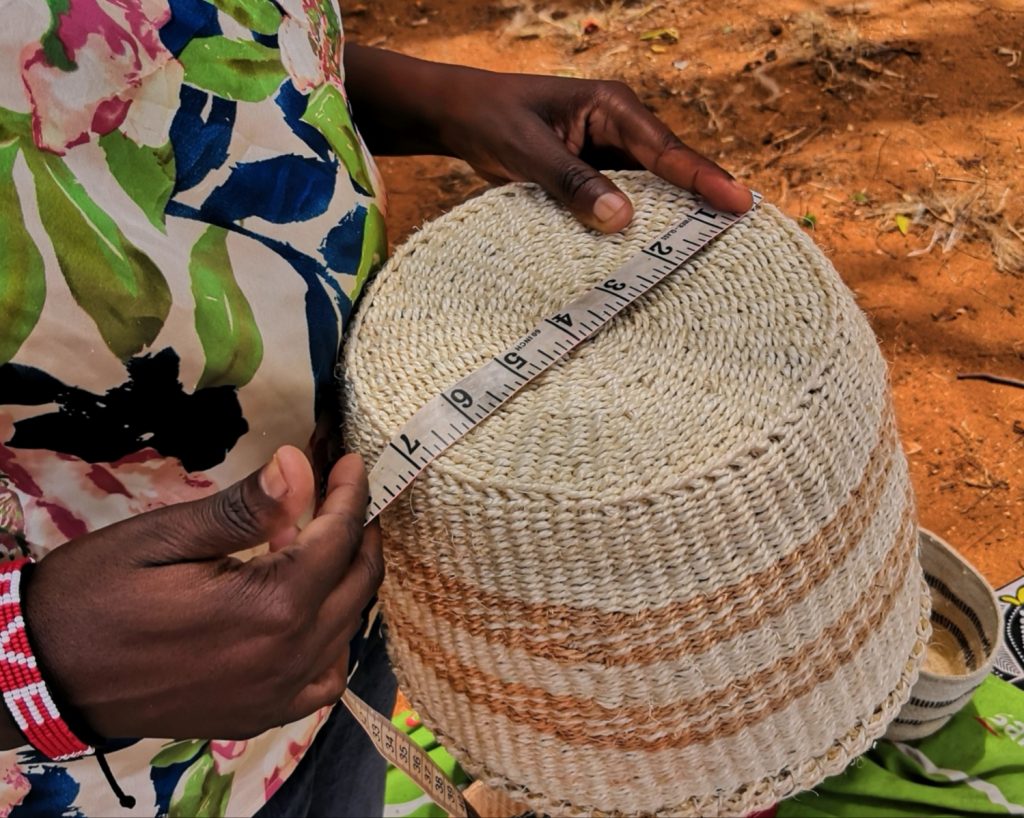 "When I arrived, it was clear that these baskets were too beautiful not to be sold and create a source of revenue for the women – especially in dry season when there is little work in the farms. Every time I went back to Europe, people would ask about them. I started the company by myself, filling my bedroom with baskets made by just a few women. Then I spent a year compiling a database of photos to tell the story behind the models and the person who made them. It's a part of who we are as a fairtrade brand, proving that we really help these women," Lore says.
15 000 baskets sold in a year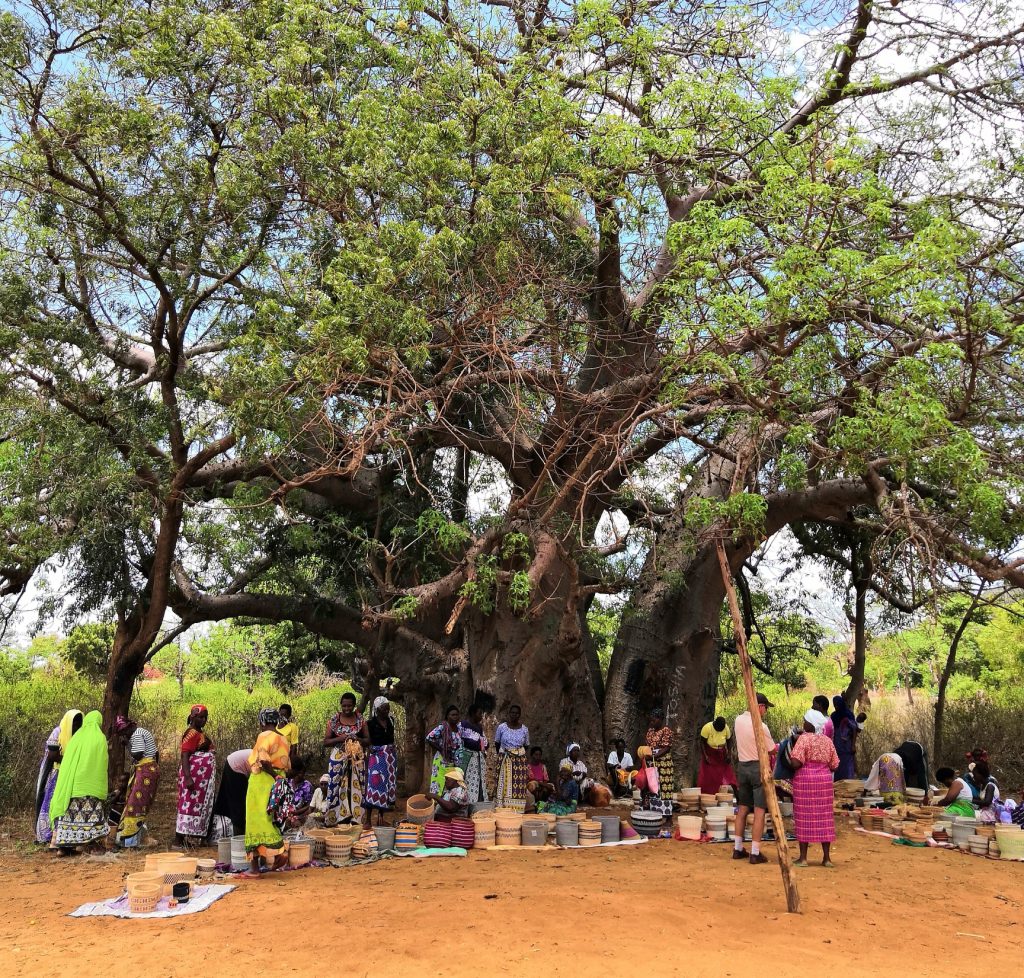 "We're very proud of what we're doing," says Elpina, from Kasigau. "And we want to stay as innovative as possible. People buy them for their colours and shapes, so we have to keep being creative. It's our main source of revenue. The younger women have learned from the older women. The money from this has changed our lives, but it has also changed our social lives. These baskets have brought the village's women closer together. Before people stayed in their own homes."
An hour earlier, Eunice and her friends had watched Mercy spend an hour selecting 70 baskets to buy there and then. Mercy des this each month, paying the weavers directly and providing their work tools. Over the last twelve months, Hadithi has sold more than 15 000 baskets, and not only in its Rukinga store (adjacent to the Wildlife Works offices). The baskets are distributed in five European countries (Norway, Swededn, Belgium, Germany and the United Kingdom). "Other African countries are next," promises Lore.