In three years, Panafrica has become the must-have brand for wax print sneakers. Ethical and fair-trade, the European shoe company ploughs much of its profits into Africa – just one of the reasons it's such a success on the continent.
"A responsible label in total contradiction with the devastating effects of fast fashion and any clichés that depict ethically questionable and undesirable practice." That's how Hugues Didier, Panafrica's co-founder, describes his footwear brand. Launched three years ago by two French thirty-somethings in love with Africa, it already makes 25,000 to 30,000 pairs of sneakers per collection and has an ever-growing African distribution network – a real African success story, with about 95% of Panafrica's capital remaining in Africa.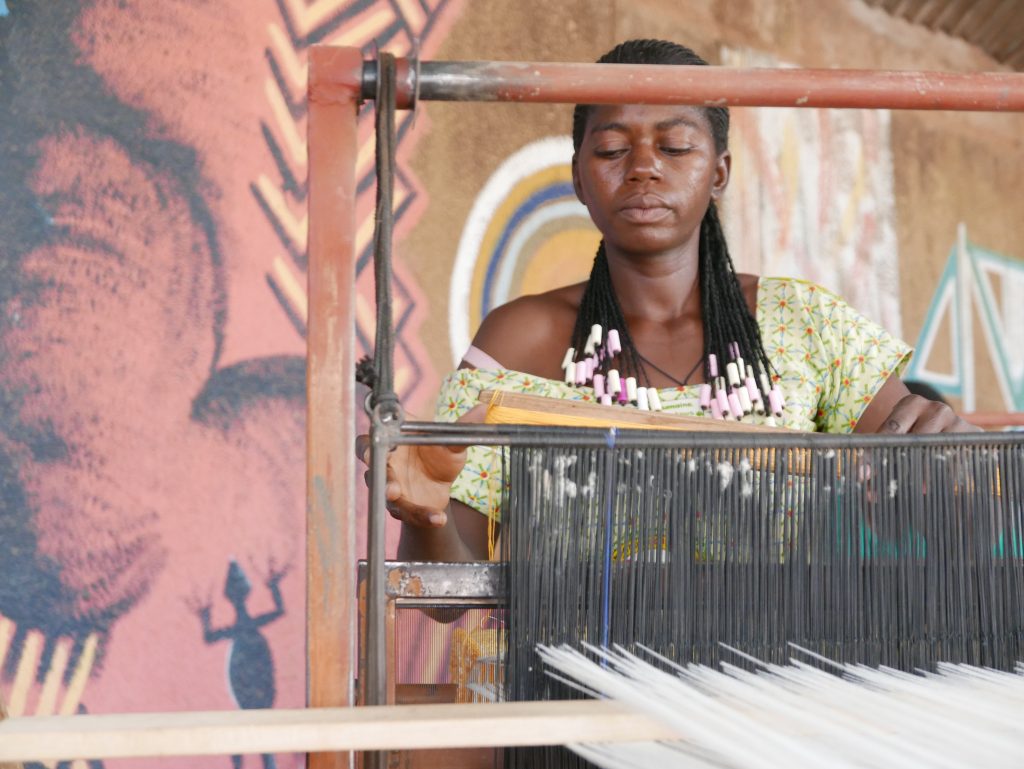 The wax prints come from the Ivory Coast (from Uniwax, one the few remaining Ivoirian wax companies), then the shoes are assembled in Morocco, in Casablanca. It's what sets the label apart.
"Succeeding in a sustainable way in Africa is vital to us," says Hugues Didier. "The continent fascinates and inspires us; it brims with possibilities, know-how, aesthetics and styles, and we want to give something back." My Chic Africa decided to find out more…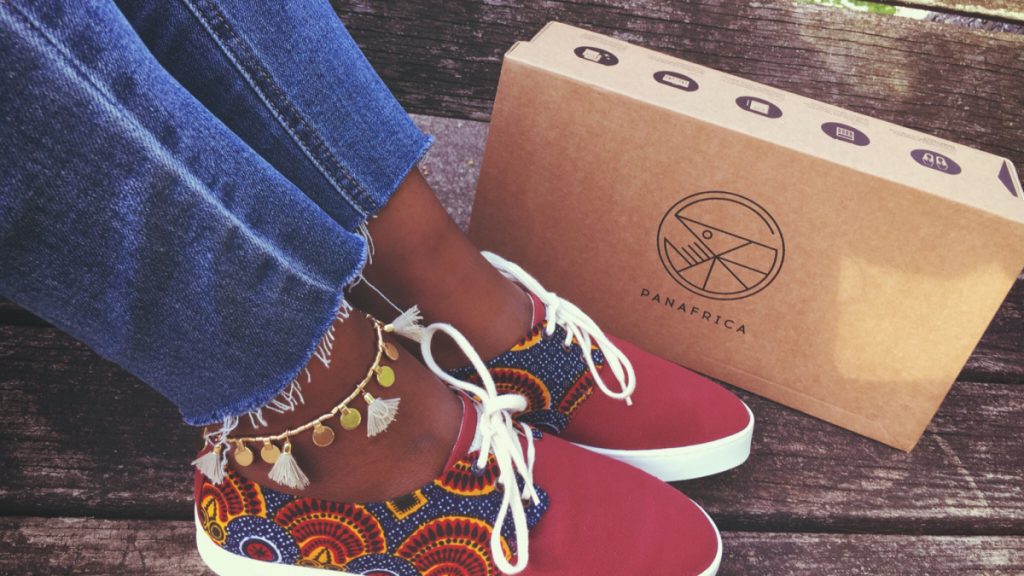 The name Panafrica speaks loudly about your ambitions to implant your brand across the continent. How do you plan on doing that?
Panafrica is the name we chose to symbolize our geographical presence. While working on our value chain and touring several African countries—Ivory Coast, Burkina Faso, the Cameroon, the Congo Brazzaville, Benin, Morocco—we quickly realized that our strength would reside in this 'pan-Africanity'. Creating a network of partners in Africa (artisans, businesses, associations…) is part of our plan to 'co-build' projects with local players and grow alongside them.
Why Africa? And do you consider your brand as a means of portraying the continent as an 'inspiration lab' rather than a 'factory hub'?
Africa? Because that's where Panafrica was born. Then the actual creation of the label was the fruit of choices that seemed both logical and in line with our values. Yes, Africa is a continent of inspiration and travel, but we also saw it as a place where we could impact society, the economy and the environment in a positive way. This idea of creating a virtuous cycle is crucial to our brand identity. When you manufacture something, you always leave a footprint, either positive or negative. We've chosen not to leave that footprint to chance, and manage it as much as we can by helping to strengthen local industry, create fair trade schemes and shine light on local know-how and initiatives… Who wouldn't want to do that?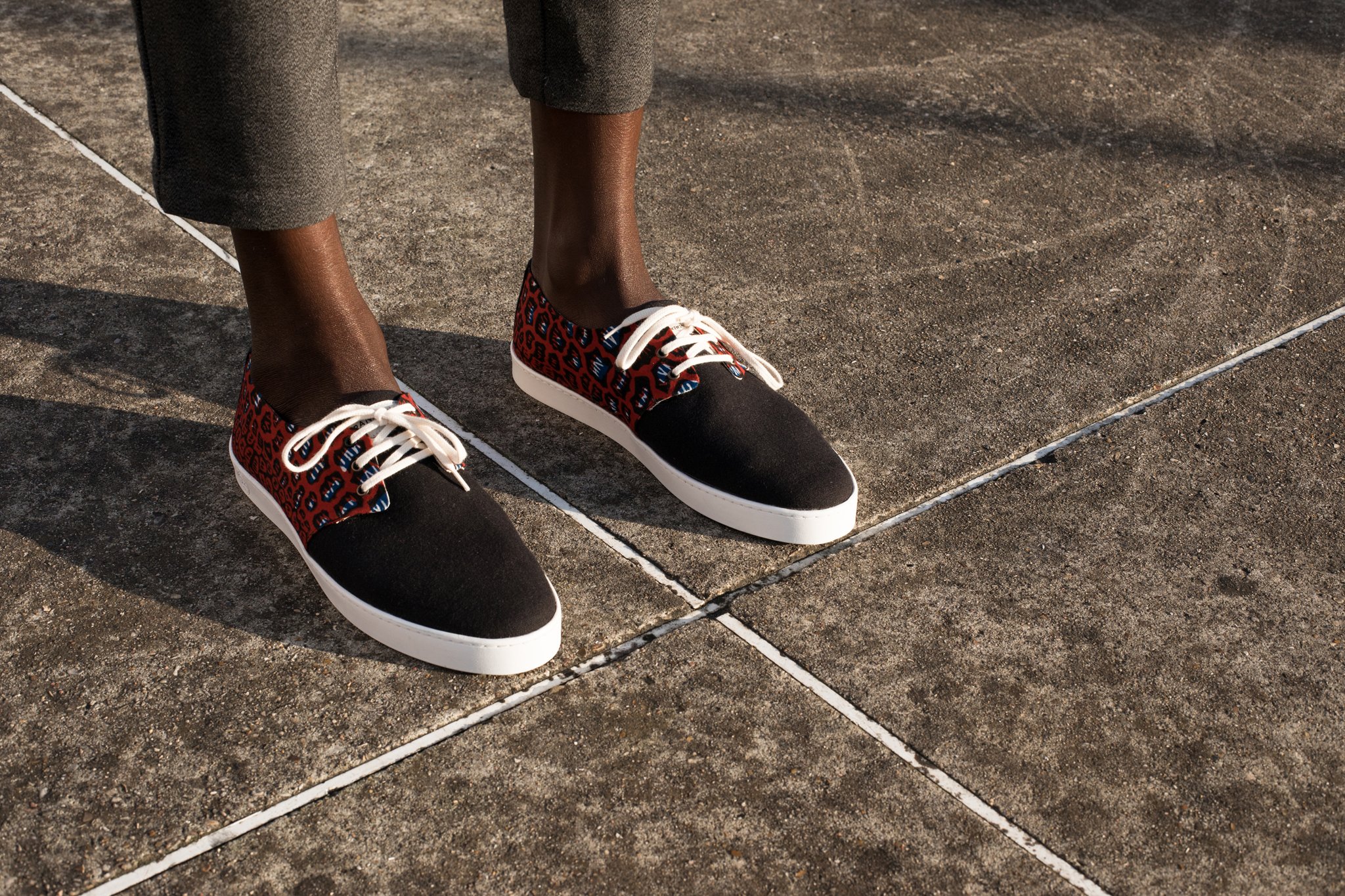 Why wax print? Was it to pay homage to Africa's culture and mix something traditional with something contemporary?
We didn't choose the wax, it chose us! No seriously, it all started with the wax print because we love its colours and what it signifies. But we also love sneakers, so the idea of combining to two was very motivating. We're young, dynamic, optimistic and want our lives to be filled with colour. Wax print sneakers represent this state of mind. If our label were to pay homage to something, it would be to the fashion world of the future and the place Africa will take within it.
Panafrica is playing on competitive territory when it comes to selling ecological, fair trade, African-made items. How do you stand out from the crowds?
Like in any competitive sector, what makes the difference is the product: its style, its quality and its comfortableness. Without ticking those three boxes, it won't work, even if it's the most ecological product ever made. Every project is different so it's up to each entrepreneur to decide how he/she will make and market their wares. For Panafrica, it was all about positive impact—ensuring our impact was positive in the regions we work in. We're not concerned with being "made in Africa", we want to be "made well in Africa". Authenticity and transparency are more important than geography here.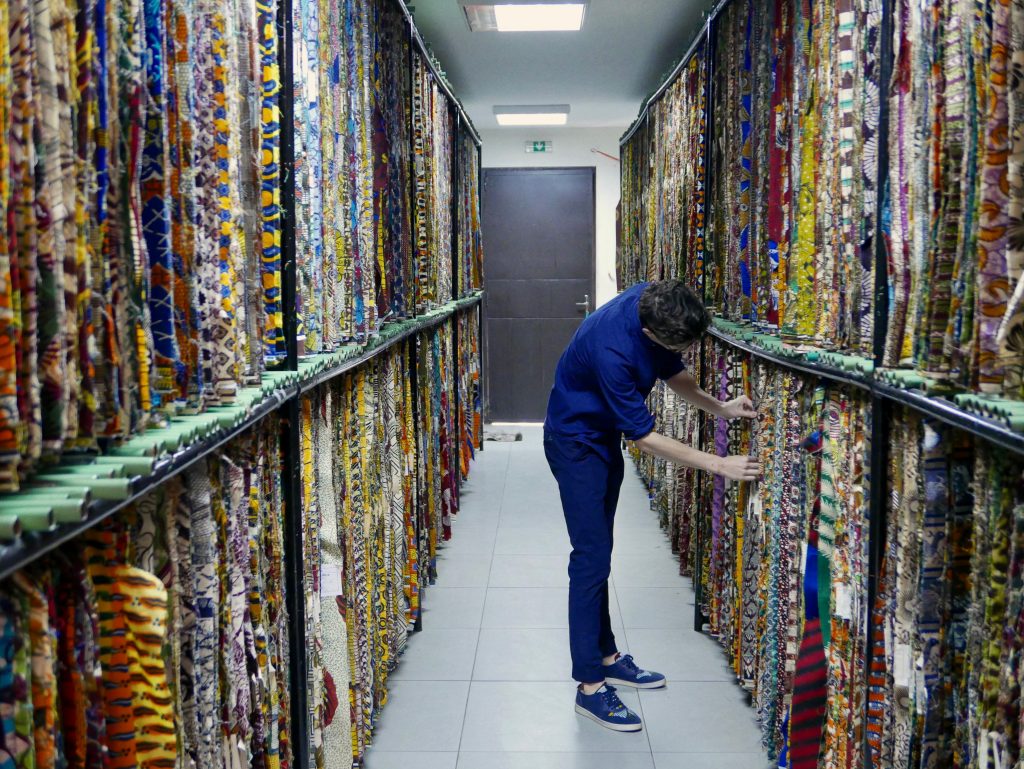 Like other afropolitan labels based in Europe, is Panafrica proof that Africa's place in the fashion industry is changing?
Definitely. We symbolise African countries' ability to innovate, transform and create added value, be it economically, socially or culturally. The fashion world (much more than Africa) needs initiatives like Panafrica to add more meaning to what it's doing, placing humans and the environment at the centre of its activity. Africa didn't hang around waiting for the West before creating its own fashion. There are already myriads of talented designers there who know how to mix tradition, innovation and know-how with business.