At the edge of the Algerian Sahara, Biskra is home to one of Africa's flagship tourist development projects: the Jardins des Zibans, a gigantic waterpark and entertainment complex that plans to draw 1.5 million visitors a year. Its waterpark is already open, and the rest is on track for making waves too…
At the foot of the Aures Mountains, 450 km from the capital, Biskra, the gateway to the Sahara, is no longer just an agricultural town with a rich cultural history. It's the site of the 11-hectare Aqua Palm, one of Africa's biggest waterparks, with 32 slides, a wave pool and a 740m-long river. Kick-started by a property developer, the waterpark is the first part of an ultra-ambitious, 52-hectare shopping, entertainment and cinema complex that aims to put Algeria on the theme park map.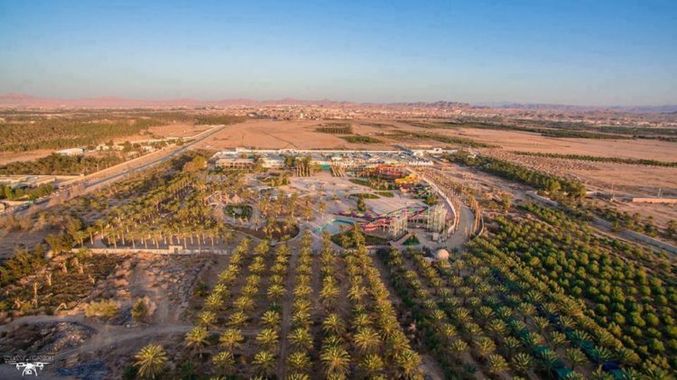 In addition to the Aqua Palm, the Jardins des Zibans will offer a 10-hectare entertainment zone (currently under construction) with an ice-rink and a go-karting arena, plus a shopping centre with Moresque-style architecture, and a cinema city with theatres, studios and a film school. There will also be an area dedicated to local arts and crafts.
Designed by the internationally-renowned architect and urbanist, Kamel Louafi, this exotic paradise will include 7 gardens (with 6,000 palms and 10,000 trees) and act as a cultural hub, promoting local crafts, and organizing an annual film festival dedicated to African Movies and short films. To welcome visitors, the Jardins des Zibans will offer villas, duplexes, apartment hotels, and 5-, 3- and 2-star hotels, for a total of around 1200 beds.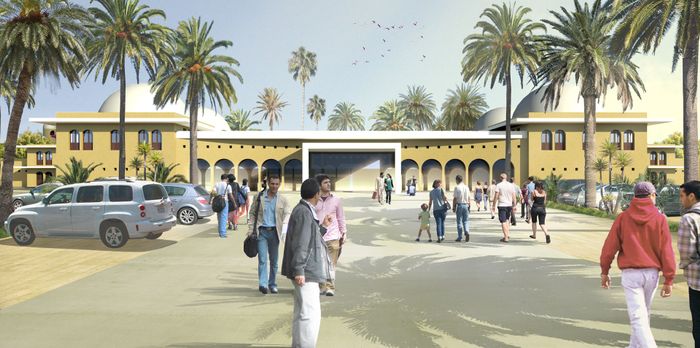 While we wait for the construction work to end, now is a good time to test the water park. Set 3 km from Biskra, the Aqua Palm can hold 4000 people, has parking for 1000 cars and 120 coaches. As for its environmental footprint, officially, the area hasn't been visually modified by the park, which has been designed to harmonise with the local architecture and scenery.
Fancy a dip? It's 1800 dinars (DA) per adult (15 USD), 500 DA (4 USD) per child (under 90 cm) and free for under 2s who have access to a baby pool.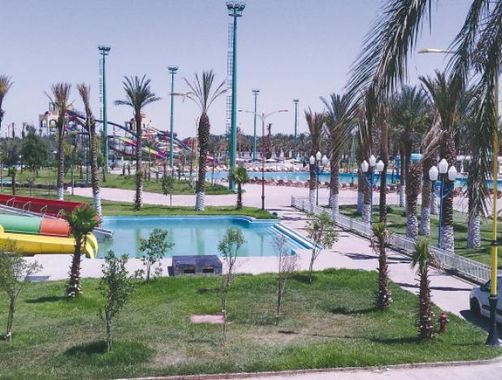 Watch the TV report on the Aqua Palm on Inspire Africa