Wild, beautiful Rodrigues is a paradise in the middle of the Indian Ocean, east of Mauritius, with pristine beaches and transparent turquoise waters that thrill nature lovers looking for escape. My Chic Africa went and came back blown away. 
Seen from above, it's like a lush, green pebble in the middle of a 200km² lagoon – the jewel in the Mascarene archipelago's crown, and just 1-hour by plane from its 'protective mother' Mauritius. Encircled by a coral reef, it had been blissfully ignored by large-scale tourism for the last 30 years, so you feel as though you're at the end of the world, awash in well-being from the moment you step off the plane.
In fact, it's so off-radar, that only 50,00 people live full-time on the island, and there are less than 100,000 visitors each year (80% returning), which means you have its ever-changing scenery (almost) always to yourself: jagged, volcanic valleys that roll into fishing spots, sunny plains dotted with cows and goats, and lush hillsides that morph into white sand beaches and islets. It's a diverse landscape that makes you think of Ireland one minute, the French West Indies the next, and even Italy's tiny volcanic island of Stromboli. Add to that the laid-back rhythm of life, and its non-invasive infrastructures and the activities in harmony with nature, and you've got yourself one island extraordinaire!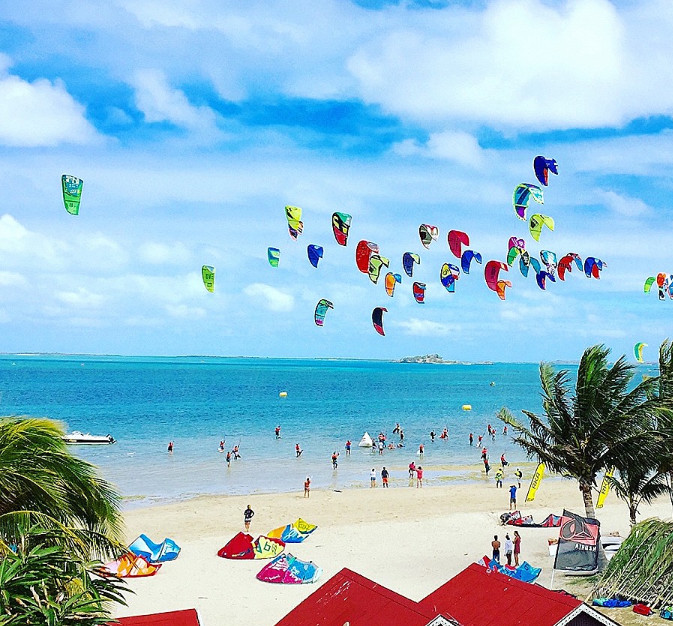 A healthier barrier reef than in Australia
Purse seine fishing in the lagoon is a Rodriguan tradition, but you'll also find a vast variety of animals, birds and vegetation. Trees sweep up to the summit of Mont Limon (398m), where breathtaking views span the island and the water, past luxuriant stretches like Mont Lubin, Saint-Gabriel, Quatre Vents and Grand Montagne. Forest paths, not yet marked, but easy to follow, cry out to be walked upon, taking you past basaltic rocks along the littoral, to arid slopes where fragrant herbs sway in the breeze, and paradisiacal Indian Ocean beaches bordered by cliffs.
Some of the most beautiful sands (many accessible only on foot or by boat) are found in Anse Bouteille, Trou d'Argent and Anse Tasman, with several spots accessible only on foot or by boat. You can almost imagine pirates arriving there to hide their treasure, which is—as legend would have it—exactly what happened at Trou d'Argent.
Home to more coral varieties than Australia's barrier reef, Rodrigues is also proving to be a prodigious diving destination, with world-class spots like Cotton Bay, Anse aux Anglais and Basilique, aka grouper kingdom. And kitesurfers have adopted the island too, organising an international competition.
In short, if you're looking for an undiscovered island for a holiday filled with nature and tranquility, Rodrigues is waiting for you.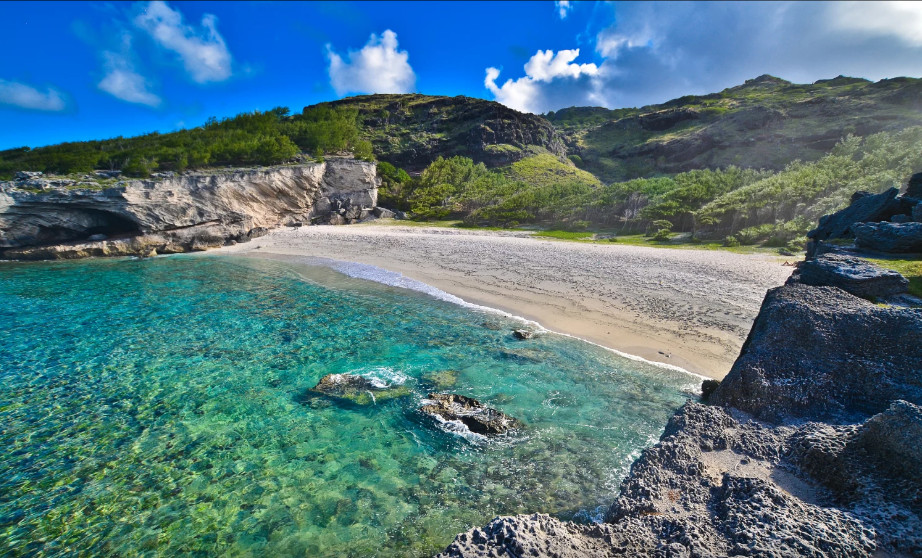 La plage paradisiaque de Trou d'Argent